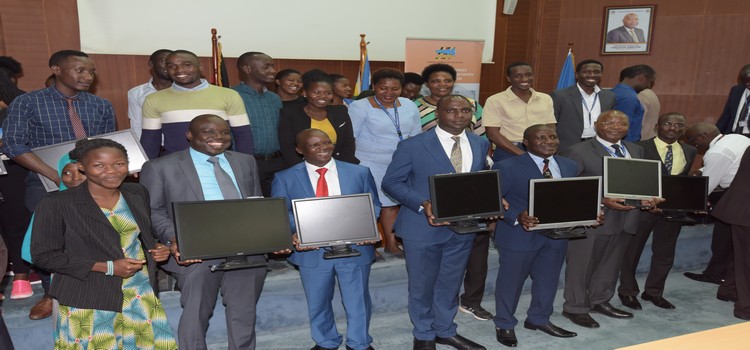 Students in selected government schools in Busoga and Western Uganda are set to improve their knowledge in science and technology following a donation of computers from the Uganda Bureau of Statistics (UBOS).

Sixty computers valued at approximately Shs800,000 each will be distributed to 10 schools in Busoga, while 18 will be distributed to four schools in Western region.

The computers were handed over to Hon Asuman Basalirwa who represented the Speaker Rebecca Kadaga and Hon. Henry Musaasizi (NRM, Rubanda County East) on 10 July 2019 at UBOS offices in Kampala.

Basalirwa said that the intervention is timely because technology is growing and yet students in rural schools are lagging behind.

"We are in the era of science and technology. These computers will change the lives of students and teachers in these schools," said Basalirwa.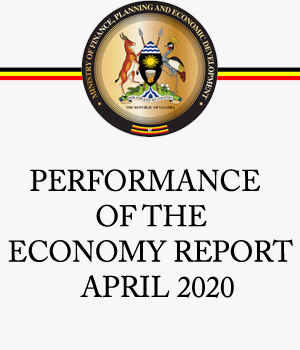 He added that by choosing institutions of learning, UBOS has contributed to the digitalization of rural schools.

"We are aware that in some institutions, people are being taught through imaginations. They are being taught how a computer looks and they move out of the classroom with mere imaginations," said Basalirwa.

He applauded UBOS for playing an integral role in providing up-to-date data.
"UBOS has now gained credibility that any statistical data from the body (UBOS) is highly regarded, not only in Uganda, but also outside," said Basalirwa.

The Executive Director UBOS, Chris Mukiza said that donating to schools is a deliberate effort to improve performance of students.

"We have looked at the Primary Leaving Examinations and Uganda Certificate of Education results and identified that there is a weakness in students' level of numeracy," said Mukiza.

He explained that research carried out by UBOS informed the need to empower students to use modern technology.

"If we had enough resources, we would donate to every government school so that the young ones will be able to use modern technology," said Mukiza.

He cautioned the schools against misusing the computers.