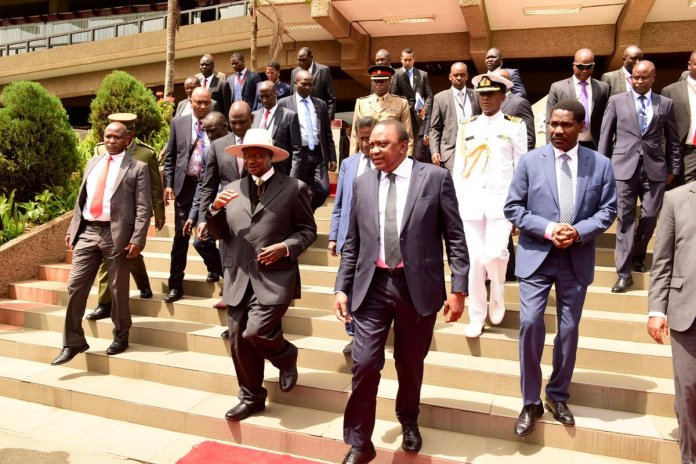 President Yoweri Kaguta Museveni said he was pleased with the opportunity, alongside His Excellency Paramasivum Pillay Vyapoory President of the Republic of Mauritius and His Excellency Edgar Lungu, President of the Republic of Zambia, to share this experience at the Kenyatta International Convention Centre in Nairobi where His Excellency Uhuru Kenyatta hosted the high-level business summit as part of the Source 21 COMESA International Trade Fair.
Africa is a continent of under production, Museveni stated.
"I hear that in Brazil, production can go up to 80 tonnes per hectare of bananas but Ugandans go up to 5.3 tonnes."
Secondly, Africa is a continent of under consumption. "You can catalogue the under consumptions in terms of meters of textile, the steel used in housing."
"For example, I am a man of milk, so I know the under consumption of milk."
Museveni said in 1986, Ugandans were drinking 18 litres per person per year, now they have improved a bit and they are drinking 60 litres per year, yet WHO (World Health Organisation) says one must drink 210 litres.

Even with the African Growth and Opportunity Act (AGOA), which gave Africa 6500 products to enter the American market tax-free, Uganda has failed to hit that target.