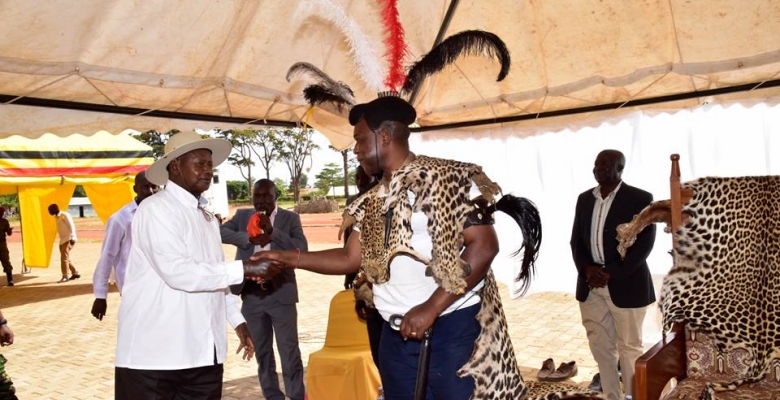 President Yoweri Kaguta Museveni has vowed to tell the 'ghosts' to kill irresponsible citizens destroying the pearl of Africa's heritage.
Speaking during the Operation Wealth Creation press conference held in Masaka, Museveni warned that people that have encroached on Bigobyamugenyi historic site will die because the ghosts are not happy and will eventually punish them.
"God is not a asleep, he knows who is improving or destroying his people's stay on earth. Therefore I'm sure that land grabbers will be killed, don't say i never warned you." Museveni said.
Museveni added that the government will continue with its efforts to ensure that the environment especially the lake and forests are conserved.
He also warned judiciary and security operatives conniving with land grabbers to focus on professionalism since they will soon constitute a team to review some of the decisions taken by corrupt judges.