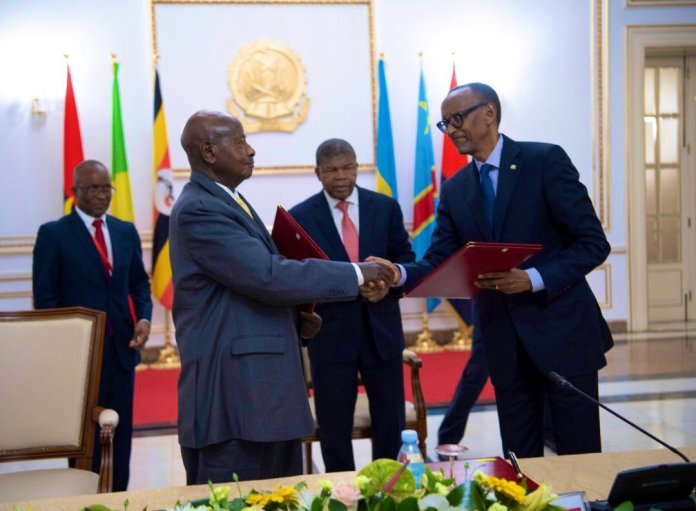 Uganda President Yoweri Museveni and his Rwandan counterpart Paul Kagame have signed an Memorandum of Understanding [MoU] committing to regional cooperation and security.
This was done Wednesday in Luanda, Angola in the presence of President João Lourenço of Angola, President Museveni, President Tshisekedi of DR Congo and President Sassou Nguesso of Congo Brazzaville.
This was the second quadripartite summit aimed at strengthening regional security and cooperation.
After witnessing the signing, President Sassou Nguesso, Lourenço, Kagame, Museveni and Tshisekedi addressed the press.
Speaking at the press conference, Kagame thanked Lourenco and Tshisekedi for "bringing us together, President Museveni of Uganda and myself, to resolve any problems that have been existing between our two countries".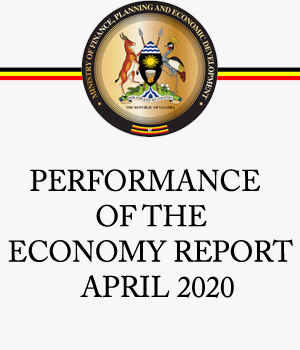 Kagame said they had the opportunity to broadly and extensively discuss many issues as they understood them, that underlined this problem.

"The MoU we have reached today stipulates the path to follow as we continue to try to resolve this problem."
"I deeply thank the leaders of Angola and DRC for their attitude and brotherly commitment to helping us find solutions between Uganda and Rwanda."
Kagame said it is not very difficult to address many of the problems, it may take a bit of time to understand each other but "we have come a long way".
Kagame said he sees no problem in Rwanda working with President Lourenço, President Tshisekedi and more specifically with President Museveni to address what "we have agreed to address".
"When you have an open border, you have goods and people. When you create a problem for people to move across the border from one side to another, then you have closed the border to people and goods."