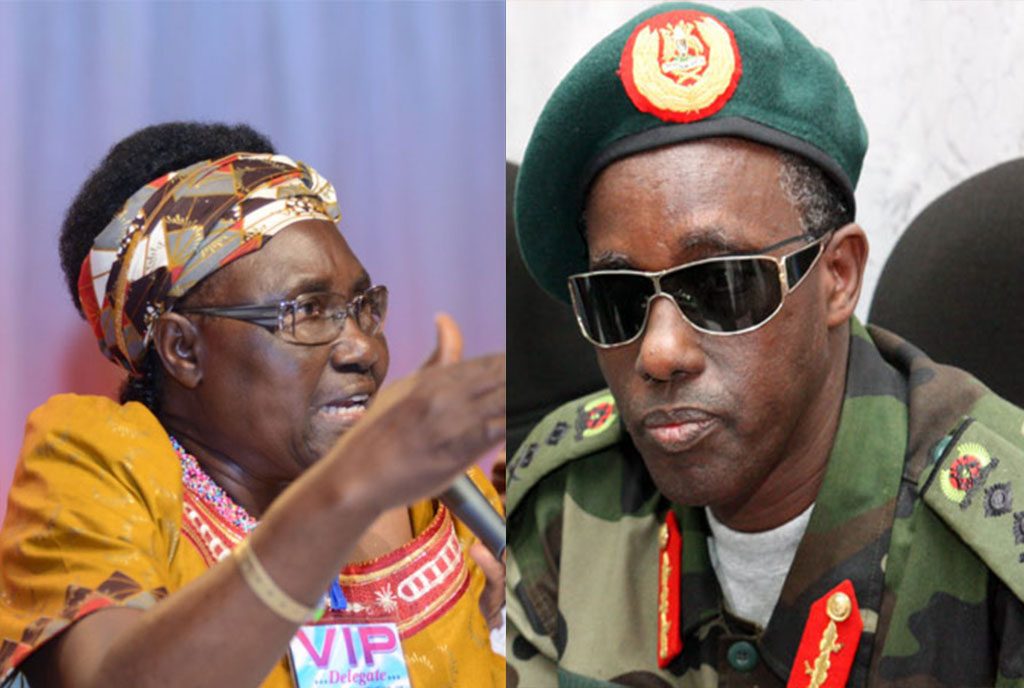 Parliament has recommended that Security Minister, Gen Elly Tumwine, be reprimanded for breaching the privilege of a Member of Parliament and disrespecting the legislature.

This follows a recommendation by the Committee on Rules, Privileges and Discipline, which observed that, "from the conduct of Gen. Tumwine, the Committee finds that he actually assaulted Hon. Cecilia Ogwal."

The committee's recommendations follow an inquiry ordered by the Speaker into allegations that Gen Tumwine attacked the Dokolo Woman MP, Hon Cecilia Ogwal on 23 July 2019 after the plenary sitting.

It was alleged that Gen Tumwine attacked her because of a statement she made in the House that he had pulled a gun on her in the seventh parliament.

The Rules Committee in its report said that Tumwine's attack on Ogwal was a breach of privilege of a Member of Parliament to debate on any matter on the floor of Parliament without fear of retribution.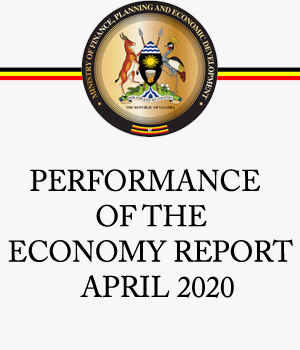 "The attack potentially has the effect of intimidating members from freely expressing themselves in debates on certain subjects," Hon Clement Ongalo-Obote, the chairperson of the committee said.  


The incident followed a debate on alleged utterances by Gen Tumwine questioning the powers of Parliament and the Speaker. This was at a meeting to resolve the conflict resulting from the shutdown of Babughirana Abattoir in Bukonjo West, Kasese district.

Tumwine was however, cleared of allegations of contempt of the Speaker and Parliament when he made utterances during a private meeting with Hon Atkins Katusabe (FDC, Bukonjo West) and State Minister of Health-General duties, Sarah Opendi.

"Matters that arise out of informal or private discussions and engagements should be resolved in informal ways. Where colleagues seek to engage either the Executive arm of Government or Parliament on matters regarding their constituencies or the country, they should explore formal mechanisms that call for accountability and action in case of failure by the responsible officers," Ongalo-Obote added.

The findings of the committee however inspired emotional reactions from members of Parliament, calling for an end to misconduct and assault on members of the 'same House'.

Hon Kassiano Wadri (Indep. Arua Municipality) urged Tumwine to apologise to Hon Cecilia Ogwal and Hon Katusabe on grounds that the General being a long serving Member of Parliament, would set a good example to young legislators.

"My appeal to Gen. Tumwine is that you are the most senior person in this House; offer leadership to others and atone for your mistakes," said Kassiano Wadri.

State Minister for Defence and Veterinary Affairs, Hon Bright Rwamirama implored the Speaker to champion reconciliation of all the parties.
Mbale Municipality MP, Hon Jack Wamanga-Wamai expressed regret on the conduct of members and wondered how Parliament will maintain public respect.

"How do you expect the public to respect us if we behave like this? We are not here to fight but to reason," said Wamanga-Wamai.

Hon Betty Nambooze (DP, Mukono Municipality) said Gen Tumwine should not be exonerated for contempt of Parliament adding that whatever is discussed in public offices ceases to be private.

"When you are in office and a Member of Parliament comes to your office over a matter, that ceases to be a private matter; it is a public matter, " Nambooze said adding that, "let our colleague admit that most probably he misbehaved; that is not his private home".

Gen Tumwine was however, unapologetic despite appeals from fellow legislators to seek reconciliation. He instead referred to all accusations as lies and requested the Speaker that he counters the accusations but this was in vain.

"I request for the freedom to counter the accusations. Otherwise, I request for a judicial review on the matter," he said.