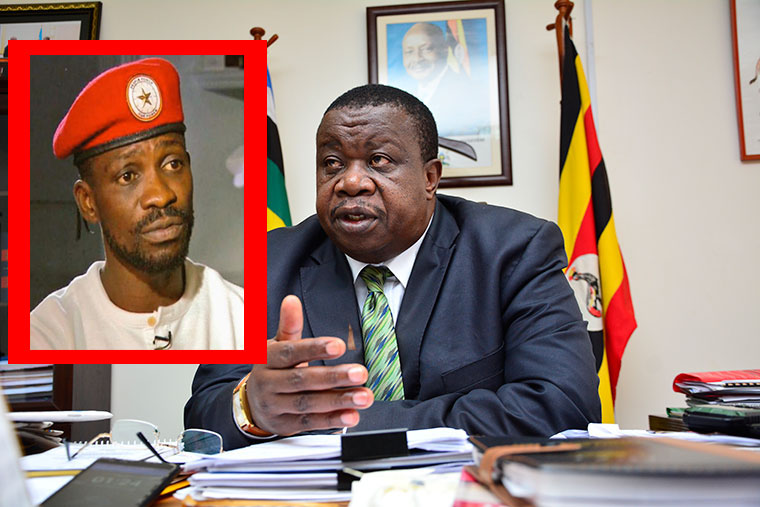 Justice and Constitutional Affairs minister Maj Gen Kahinda Otafiire has dismissed singing politician Robert Kyagulanyi aka Bobi Wine as a "mere ghetto boy".
Otafiire was speaking to Meddie Nsereko, the host of "Parliament Yaffe" programme on Mengo based CBS FM Saturday.
Meddie who was hosting Mukono Municipality MP Betty Nambooze, called Otafiire on phone for a comment on the Uganda Telecom Limited [UTL] saga and the plight of Investment minister Evelyn Anite.
Meddie: Hello Gen Otafiire!
Otafiire: Who is this? What do you want?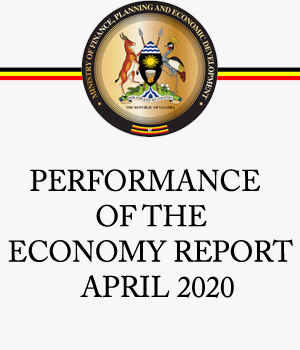 Meddie: I'm Meddie, your friend. You are on CBS FM. Gen Otafiire, the president wrote a letter to you on UTL…
Otafiire: He wrote to me, the letter was not written to you. Why do you want to know?
A heated Otafiire went on ranting about how details written to him in the letter do not concern the radio presenter.
With a lot to tact and persuasion, Meddie finally got Otafiire to speak on the fact that Anite wanted to give away UTL to "a smaller company" from Mauritius which he would never tolerate.
"UTL helps government and no one will tamper with it. Now that am involved in the process, everything will go smoothly and no one will play around with UTL."
Nambooze chirps in: Anite says government is for Banyankole.
Otafiire: Is Anite a Munyankole? Is Ssekandi a Munyankole? You are in parliament too, are you a Munyankole?
Meddie: You know the Namboozes are waiting for their Bobi Wine.
Otafiire: Aah, leave that one too. You know, you can take a man from the ghetto but you can't take the ghetto out of a man. Nambooze is also like that.
Meddie: Gen, what about minister Aidah Nantaba?
Otafiire: what about her?
Meddie: She is also out [Canada] running away from mafia who want to kill her.
Otafiire: Listen, those are her things. They concern someone who died. If you want go and help her.
Meddie: Gen I think you should go and rear your cows.
Otafiire: By the way, I no longer rear cattle, you know, its Nambooze who has been bewitching them.
Speaking in Mbarara in April this year, Otafiire lashed out at Bobi Wine, saying he is trying to bring back colonialism to Uganda.
He accused the MP of reporting President Museveni to the United States and UK after the Arua Municipality by-election chaos.
"Our enemies are those working for the colonialists. You have a quarrel with Museveni and run to United States to report; you get a misunderstanding with Mr Museveni you go to United Kingdom to report him. Do those people govern us? Are you a president for Americans or British, have you ever seen Mr Museveni going to UK to ask for forgiveness?" he asked.
"If you want to go to report Museveni to Europeans, when you go there, please keep there. You are coming to seek votes then after putting you into power, you use Americans and the British to lead us. No, we got fed up with that. That's why we are praying that we can build a united Africa so that Africans can lead themselves," he added.