Another whistleblower has petitioned the IGG Irene Mulyagonja calling for an investigation on State minister for Investments and Privatization, Evelyn Anite for alleged high levels of corruption.
The whistleblower identified as Taban Ambrozio wants the IGG to probe Anite along with state minister for Finance David Bahati for alleging billions of money in form of bribes. This comes after Anite came into the limelight for seeking an audit in the activities of UTL where she is reportedly fronting a Mauritius company to recapitalize UTL.
The whistleblower alleges that Anite's claims of a mafia clique in government with plans of killing her, is simply a diversionary plan aimed at concealing the actual truth that she cannot account for her recent ill-gotten fortune meant to secure the UTL sale for Mauritius Telecom.
"In November 2017 Hon. Anite Evelyn received an undisclosed amount of money believed to be Shs29bn which she shared with another junior cabinet Colleague at Ministry of Finance, Planning and Economic Development," the whistleblower said.
It is alleged that consequently, in the same period starting with November 2017, Anite Evelyn purchased various highly priced assets that included the following; a commercial building opposite UNEB offices formerly belonging to Balam Barugahara at an exorbitant amount of Shs2.2bn, a residential mansion in Buziga valued at about Shs3bn, Plot 22 Prince Charles Drive KOLOLO at Shs6.7bn.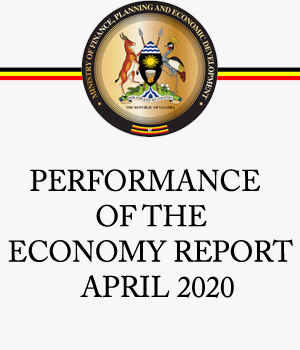 It is also alleged that Anite acquired land and constructed and furnished her country Motel Koboko situated in Koboko Municipality valued at over Shs5bn.

"In addition to the above Hon. Anite Evelyn in June 2018 as the supervisor of Uganda Free Zones Authority was complicit in the loss of Public Funds amounting to UGX 7,400,000,000 in the purchase of non-existent land meant for the establishment of an export free zone area. To date UFZA has not possessed the land despite numerous correspondences warning her of the issues that surrounded that particular piece of land including public hearings for cancellation of that land title," the report says.
Apparently, following the public hearings, the Commissioner Land Registration cancelled the forged land title that was purchased by government on her watch.
"To confirm her involvement in this transaction no attempts have been made to recover the money paid to the fraudsters Col. Dick Lutaya (who was involved in the purchase of junk helicopter earlier) and Paul Bukenya," the whistleblower said.
"Such actions of public officials if unchecked shall continue to erode public confidence and continue to cause financial loss to the government of Uganda of funds that would be used to cater for more necessary development projects."