Members of Parliament have called on the Executive to put in place strong measures to curb the increasing depletion of forests by government officials.
 
According to MPs, land grabbing of forested areas has persisted because there is poor enforcement by the National Forestry Authority (NFA), which is mandated with protecting forests.

"The Minister [Lands] talks about a submission to Cabinet on issues related to enforcement. This is something you should have done so many years ago," said Hon. Anthony Okello (NRM, Kioga County).

Okello added that under the auspices of the Committee on Natural Resources, an inspection of Bugoma Forest reserve revealed that Ministry of Lands had issued titles to individuals rather than protecting the forest.

Hon. Godfrey Onzima (NRM, Aringa North) said the destruction of forests could be attributed to National Forestry Authority officials leading to environmental degradation and noise pollution.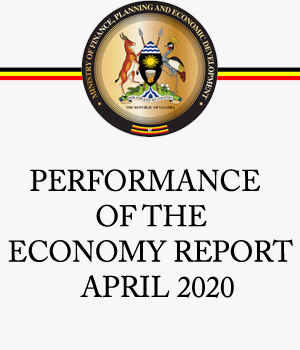 "Sometime back they [NFA officials] would issue certificates for people to split timber in Kei National Forest reserve, who use machines that made a lot of noise," said Onzima.


The MPs raised the concerns in response to a statement presented by the Minister for Lands, Housing and Urban Development, Hon. Betty Amongi following reports of land grabbing in Bugoma and Kagombe Forest Reserve in Kikuube and Kibaale districts respectively.

 "There is conspiracy by some people who see forest reserves as free land for illegal occupation or grabbing. We are doing everything possible to stop the creation of illegal titles in forest reserves in the country," said Amongi.

The Minister also attributed forest degradation to the ever increasing indigenous settlements in Karamoja region that have affected Timu, Moroto, Kadam, Napak and Morungole central forest reserves, yet they play an important role in water catchment.
Amongi added that in September 2016, National Forestry Authority sued the Omukama of Bunyoro Kitara, Hoima Sugar Company Ltd and Uganda Land Commission over illegal land titles in Bugoma central forest reserve, which case was judged with a ruling that part of the forest be handed over to Hoima Sugar Company Ltd.

"The implication of this judgement is that approximately 5,779 hectares of one of Uganda's prime tropical high forests is being decimated regardless of the gazette which created it 86 years ago," said Amongi.

She revealed that NFA had appealed the judgement which is yet to be heard by the Court of Appeal.

Buliisa Woman MP, Hon. Norah Nyendwoha said the drive to plant new forests and yet the natural reserves were being destroyed was a disservice to the nation and impacts negatively on climate change.

"Investors who are taking advantage of forest destruction to set up their investments should be given land elsewhere," Nyendwoha said.