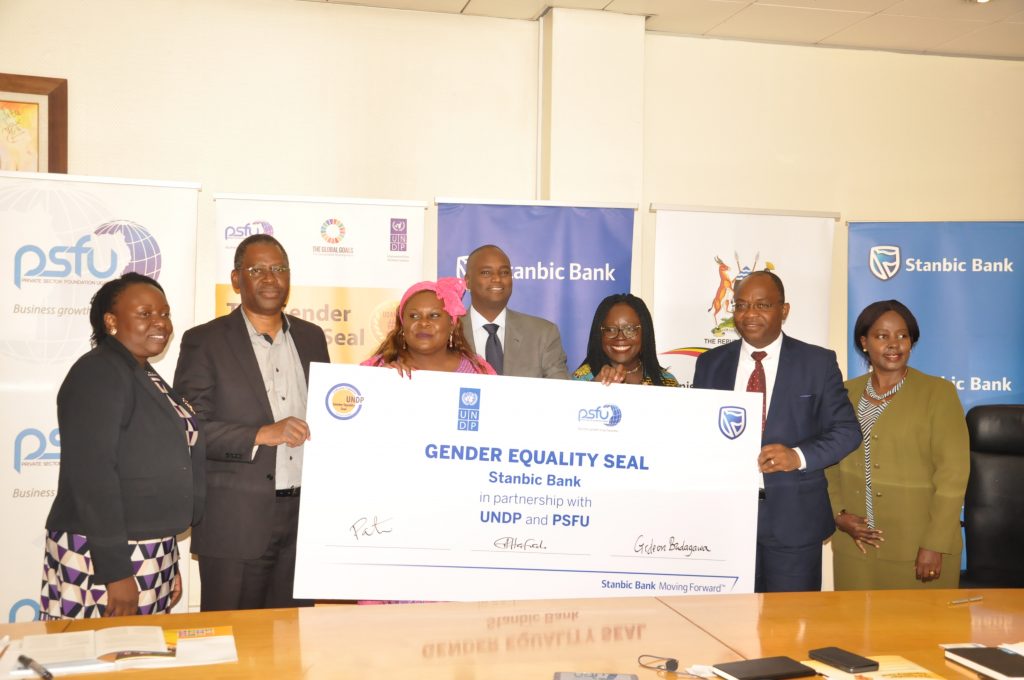 Stanbic Bank Uganda has signed up to the United Nations Development Programme (UNDP) Gender Equality Seal Certification (GES) Programme for Public and Private Enterprises. The programme aims to reduce gender gaps and promote equality at the work place and women's economic empowerment.
Pursuit of gender equality at the workplace sets in motion employee performance schemes that reduce gender-gaps, improving staff productivity and business profitability. The process also triggers innovations of gender-appropriate productsand services, increasing customer satisfaction. Stanbic will also benefit from networking with global companies that have previously reaped benefits of enrolling for the Gender Equality Seal Certification (GES).
Gender equality and women's empowerment is Goal No. 5 of the 2030 Agenda and its 17 Sustainable Development Goals that was adopted in September 2015 at an historic United Nations Summit. The 2030 Agenda is a plan of action for people, planet and prosperity. Its mantra its "Leave no one Behind" and hence the importance of Gender Equality.
Speaking at the signing ceremony, Stanbic Bank Uganda Chief Executive Mr. Patrick Mweheire said Stanbic Bank is committed to reaching parity in leadership and executive positions across all our operations. "We have achieved some of this through fair and unbiased hiring practices, continue to develop and implement enabling workplace polices, and ensuring that women have access to appropriate development and leadership opportunities. One such way is through the Ignite Women Leadership programme, an internal Bank initiative aimed at developing women leaders and igniting untapped value and opportunity in our female staff," Mr. Mweheire remarked.
The United Nations Resident Coordinator,Ms. Rosa Malango said the UN system in Uganda is delighted that Stanbic Bank Uganda is join 41 other private enterprises in Uganda to commit to ensuring Gender Equality at the workplace."Your signature today is a loud statement that in Uganda both private and public enterprises are working for sustainable development. This is SDGs Action, and this is partnership for the Goals. Congratulations!".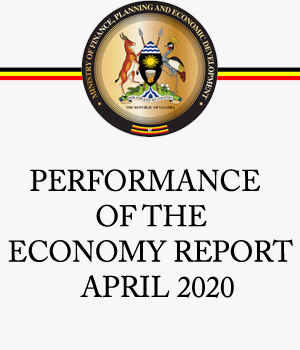 On her part, UNDP Resident Representative, Ms. Elsie Attafuah said that Stanbic, one of Africa's most recognized brands has made history by standing side by side with UNDP, and indeed, the larger United Nations family on the Gender Equality Seal.

She explained that Gender equality being recognized and affirmed as a precondition for the realisation of sustainable development as it promises,"achievement (not just promotion) of equality and empowerment all women and girls."
"This promise foresees a world where everyone has an equal chance, where everyone can access decent jobs and equal pay, where caring for the family and home is shared equitably, where there is equal gender representation in political, economic and social leadership, and where violence against women and girls is no longer a daily threat," Ms. Attafuah stated.
Speaking at the signing ceremony, Gideon Badagawa, Executive Director – Private Sector Foundation Uganda, "I applaud UNDP Uganda for tracking the advancement of women in the private sector. Since the 40 private sector companies signed on to the Gender equality seal (GES) Certification programme and their staff trained, we have seen significant behavioural and attitudinal changes in the companies. Companies are more committed towards transforming the management of their human resources and organizational processes to achieve equality of opportunities, treatment and results amongst their employees."
About the Gender Equality Seal
UNDP is supporting public and private enterprises to implement a Gender Equality Seal Programme, which calls for gender equality at the workplace. Through the Programme, UNDP provides both public and private institutions with tools to enable them to put in place policies, products and services that are gender sensitive and inclusive for all. The institutions that sign-up to the GES are monitored through several stages before they get the certification. Companies that have signed on the Gender Equality Seal Certification Programme have reported a motivated and more efficient workforce, with equitable policies that give equal opportunities for every employee with similar qualifications, regardless of their gender.
On 16th August 2016, the Private Sector Foundation of Uganda (PSFU) pledged to adopt the Gender Equality Seal Certification Programme for Private Enterprises. Stanbic signing makes it 42 the number of private enterprises have since signed up to the Gender Equality Seal.