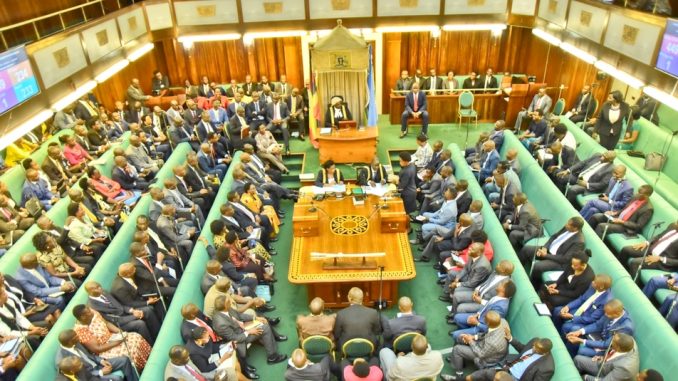 The Shadow Attorney General, Hon Wilfred Niwagaba, has moved past the first hurdle to his motion seeking leave of Parliament to introduce a Private Member's Bill entitled, the Constitution (Amendment) Bill, 2019.
Niwagaba last month presented a motion to introduce amendments to the Constitution, including among others a public vetting of electoral commissioners, the provision for a deputy president appointed by a presidential candidate at the time of nomination and also the abolition of the position of prime minister.
Under the proposed amendment, the prime minister's roles would be exercised by the so created deputy president.
The Deputy Attorney General, Hon Mwesigwa Rukutana, immediately threw a spanner in the works arguing that the motion, including the draft Bill attached to it, violated Article 93 of the Constitution, which restricts private members from sponsoring legislation that would impact on the Consolidated Fund otherwise by reduction.
Rukutana wanted the motion seeking leave of Parliament to introduce the private member's bill, therefore, thrown out.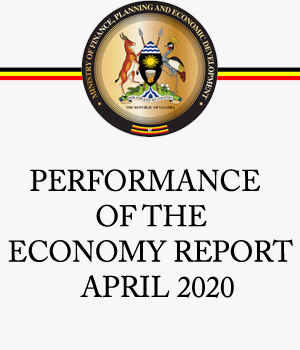 The Deputy Speaker, Jacob Oulanyah, has however, given MP Niwagaba's motion a lifeline by ruling against the Deputy Attorney General.

"The motion moved by Hon Niwagaba does not contradict Article 93 of the Constitution or Rule 123 of the Rules of Procedure; what is before Parliament is a motion for leave to introduce a Private Member's Bill and not a Bill," said Oulanyah in his ruling.
"Whereas the motion moved by Hon Niwagaba is accompanied by a draft Bill, it does not contradict Article 93; the Bill referred to under Article 93 is one which has been published in the gazette," he added.
Article 93 of the Constitution restricts private members from introducing Bills that could have financial implications otherwise than by reduction.
"Parliament shall not, unless the Bill or motion is introduced on behalf of the government; (a) proceed upon a Bill, including an amendment bill, that makes a provision for any of the following…imposition of a charge on the consolidated fund…," reads Article 93 in part.
Rule 123 of the Rules of Procedure gives discretion to the Speaker to determine whether a Bill, motion or an amendment to a motion has financial implications.
MP Jackson Odur (UPC, Erute South), who was holding forte for MP Niwagaba, welcomed the ruling and extended an olive branch to Rukutana.
"I want to welcome your ruling and the judgment that you have made. On behalf of the Shadow Attorney General, I want to say that we are ready to submit and I also put the Deputy Attorney General on notice that we will be consulting him on the Bill," said Odur.
Niwagaba will now have to convince MPs across the divide to support his motion for leave to formally introduce the Bill for first reading.
If he succeeds, it will mark the second Private Member's Bill introduced to the House to amend the Constitution, the first being the Constitution Amendment Bill No. 1 of 2017, which was sponsored by Igara East MP Raphael Magyezi.