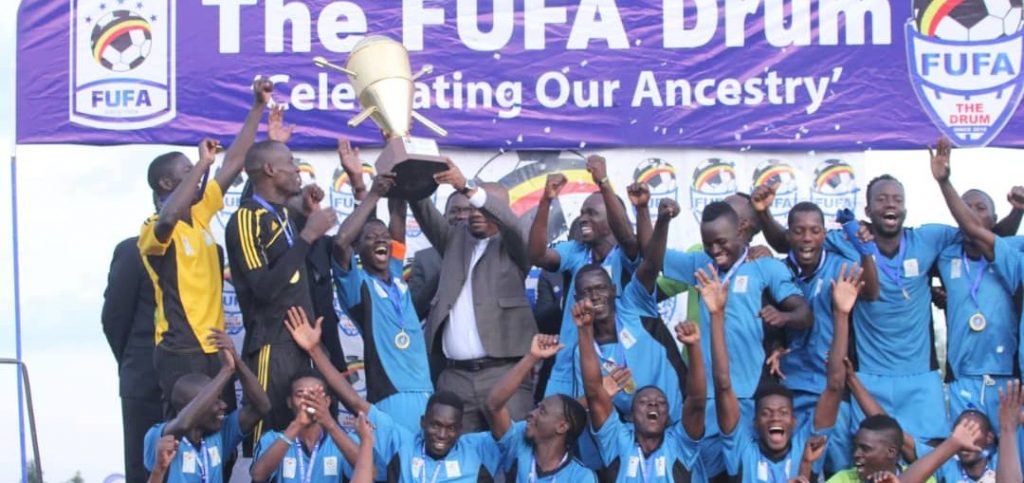 The FUFA Drum (2nd edition)
Group A (Gulu) : Buganda, Acholi, Tooro, Bukedi
Group B (Lira): West Nile, Lango, Busoga, Bugisu
The arrival of teams- 19th November 2019
Group games will kick-off on 21st November 2019 (Opening ceremony at Pece Stadium, Gulu)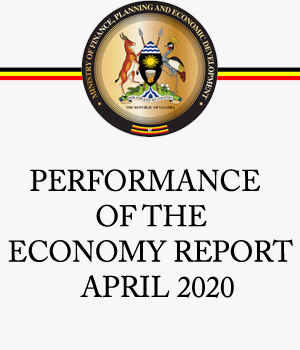 Final to be played on 30th November 2019 (Venue to be confirmed later)

The second edition of the FUFA Drum hits the final bend with the stage set as the organising committee on Monday confirmed fixtures, dates and venues starting with the Quarter Finals.
The draws for the championship phase were conducted at the FUFA Headquarters in Mengo, Kampala to determine the two pools and venues where the remaining eight provinces will play.
Rogers Byamukama, the chairman of the FUFA Drum organising committee explained the changes with the playing format.
'As FUFA, we are proud of the journey moved so far since the inception of the tournament last year. There are very many positives we have registered and hope there is more to come. We have made changes in the playing format to bring about excitement and more coverage for the games. We thank FUFA and the Government of Uganda for the amount of resources they have committed towards The FUFA Drum since the start and we are optimistic that before the last phase of this year's tournament gets underway, we will have a title sponsor on board'
Unlike last season, where the Provinces that advanced from the groups made it to the knockout phase, this time round, there was a preliminary group stage where eight teams qualified to the championship playoffs that will be played in Gulu and Lira districts.
The Ag. FUFA President, Justus Mugisha indicated that the FUFA Drum has produced several success stories in just two years such as taking the game of football to every part of the country and bringing together Ugandans.
'We appreciate the reception that the people have given to the FUFA Drum. We have a good story to tell in the last two years because the tournament has given people a sense of belonging. The cultural leaders have embraced it and rallied their subjects to support the teams. We thank the Government, FIFA and partners like NIC Holdings and Uganda Tourism Board who have offered financial support. Additionally, FUFA Drum has helped us realise that as a country, we do not have good facilities and this has created an avenue for us to engage Government and other stakeholders to make a case'
How the teams qualified from the preliminary stage
Group A
Tooro- 10 points
Busoga – 10 points
Group B
Buganda -15 points
Lango- 10 points
Group C
Acholi -15 points
West Nile – 10 points
Group D
Bukedi -12 points
Bugisu- 11 points
The FUFA Drum Quarter Finals Fixtures 2019
Thursday 21.11.2019 2pm Bukedi vs Tooro -Pece Stadium, Gulu
Thursday 21.11.2019 4pm Acholi vs Buganda – Pece Stadium, Gulu
Friday 22.11.2019 2pm Busoga vs West Nile- Akiibua Stadium, Lira
Friday 22.11.2019 4pm Bugisu vs Lango -Akiibua Stadium, Lira
Saturday 23.11.2019 2pm Buganda vs Bukedi -Pece Stadium, Gulu
Saturday 23.11.2019 4pm Tooro vs Acholin-Pece Stadium, Gulu
Sunday 24.11.2019 2pm Bugisu vs West Nile vs Lngo vs Busoga -Akiibua Stadium, Lira
Sunday 24.11.2019 4pm s Lango vs Busoga -Akiibua Stadium, Lira
Monday 25.11.2019 2pm Bukedi vs Acholi -Pece Stadium, Gulu
Monday 25. 11. 2019 4pm Tooro vs Buganda -Pece Stadium, Gulu
Tuesday 26.11.2019 2pm Busoga vs Bugisu-Akiibua Stadium, Lira
Tuesday 26.11.2019 Lango vs West Nile- Akiibua Stadium, Lira