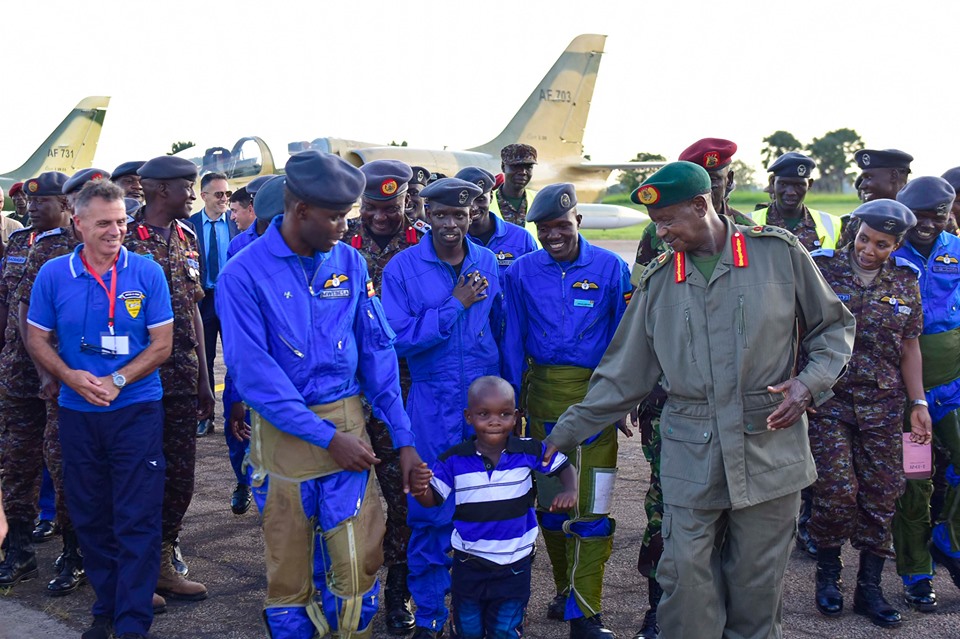 President Yoweri Kaguta Museveni has today Presided over the pass out of 18 pilot cadets and 20 aeronautical graduates.
This event happened at the Gulu Airforce wing where he congratulated the graduates for successfully completing this course.
"The exceptional performance demonstrated here, with the fighter aircrafts, is very commendable. This training is vigorous and requires a lot of coordination because any mistake made can lead to a fatal accident." He noted.
Museveni added that they should always remain healthy and avoid leading reckless lives, but also urge you to inculcate four values in yourselves so that you succeed professionally and in life.
"These are; Integrity,  service above self, excellence and patriotism. Government will continue to improve infrastructure, for instance our plan to construct 30,000 housing units for the UPDF is already underway, we also plan to upgrade Gulu airport to a level where it can accommodate commercial aircrafts. This will boost tourism and trade. I wish all the graduands good luck." He noted.