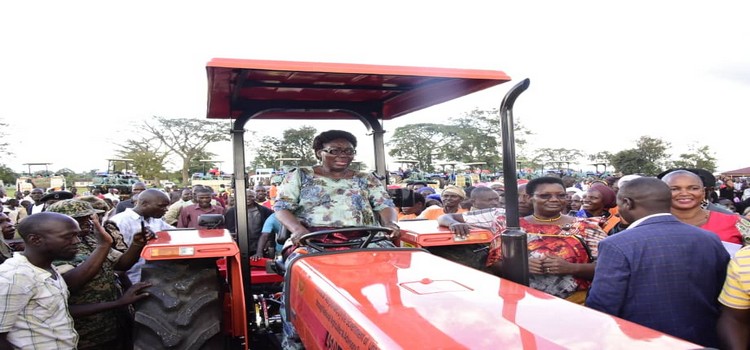 Government, through National Agricultural Advisory Services (NAADS) has given out 26 tractors to selected farmers groups and associations in the Busoga region to boost commercial farming.
The Speaker of Parliament, Rebecca Kadaga handed over the tractors to the different groups on Friday, 22 November, 2019 at the Luuka District headquarters.
Kadaga asked the farmers to properly utilise the tractors in order to boost commercial agriculture and alleviate poverty.
"I do not want to see or hear that the tractors are being used to ferry people back and forth or transport merchandise because that will defeat the purpose of the struggle we as leaders have gone through to secure them," she added.
The Speaker commended the Minister for the Presidency and Luuka District Woman MP, Hon Esther Mbayo for her efforts in lobbying for Busoga to receive tractors.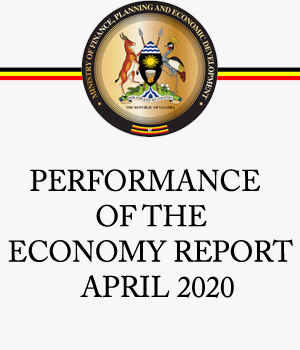 Mbayo urged the groups to appropriately utilise these tractors for their own development adding that, "it was no walk in the park getting them".
"Please take care of these tractors so that they can serve and help you grow in your respective groups; we want to see a boost in agriculture," she added.
The Speaker asked the groups to utilize the Kasolwe Stock Farm in Kamuli which is currently being rehabilitated to acquire training on better farming practices and better animal and plant variations.
The beneficiary groups were Bugiri District Farmers Association, Bugweri Commercial Farmers Cooperative Society Limited and Kiwemba Farmers Cooperative Society. The others are Buwende Butagaya Cooperative Society, Kamuli District Farmers Association and Nawanyago Technical Institute among others.
In sanother development, the Speaker officiated at the 27 year celebrations of Luubu Twezimbe Group of the Blind in Mayuge District where she pledgedt to lobby the President for a special programme to support activities for People with Disabilities.