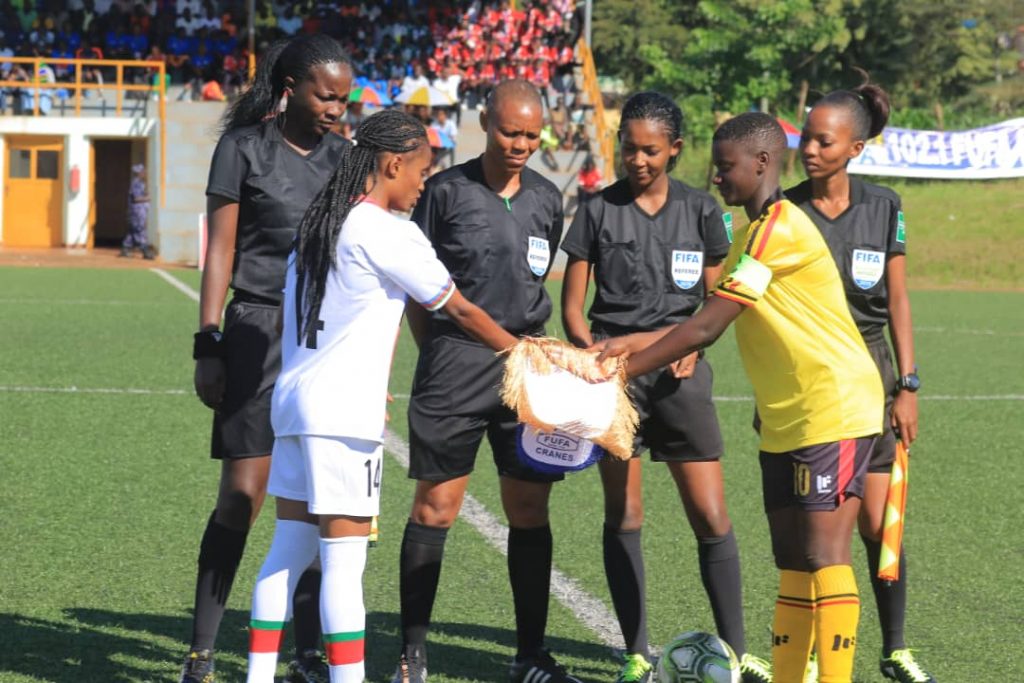 2019 CECAFA U-17 MATCH DAY THREE RESULTS
Burundi 8-0 Djibouti
Tanzania 3-1 Kenya
Uganda 10-0 Eritrea
Uganda Girls U-17 girls football team produced arguably one of their best football displays so far at the ongoing CECAFA U-17 girls tournament, with a 10-0 demolition of stubborn Eritrea side in the third game of the match day three on Friday evening.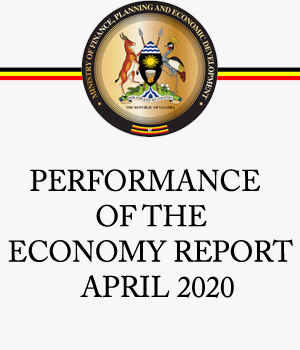 Eritrea, who had resisted favorites Tanzania serge only to lose 5-0 in their opening game and stepped their game against Kenya whom they held 1-1, had come into the Uganda game with high spirits to keep their passing and pressing game.
However, smart Uganda went all out on the first whistle with lively runs and attacks from wingers Margret Kunihira and Catherine Nagadya, which left the Eritrean full back on a very busy work to contain them in vein.
And it took only five minutes for Fauzia Najjemba to put Uganda ahead with a well taken chipped ball off a Nagadya cross that gave the Eritrean goalie Rim Redje no chance.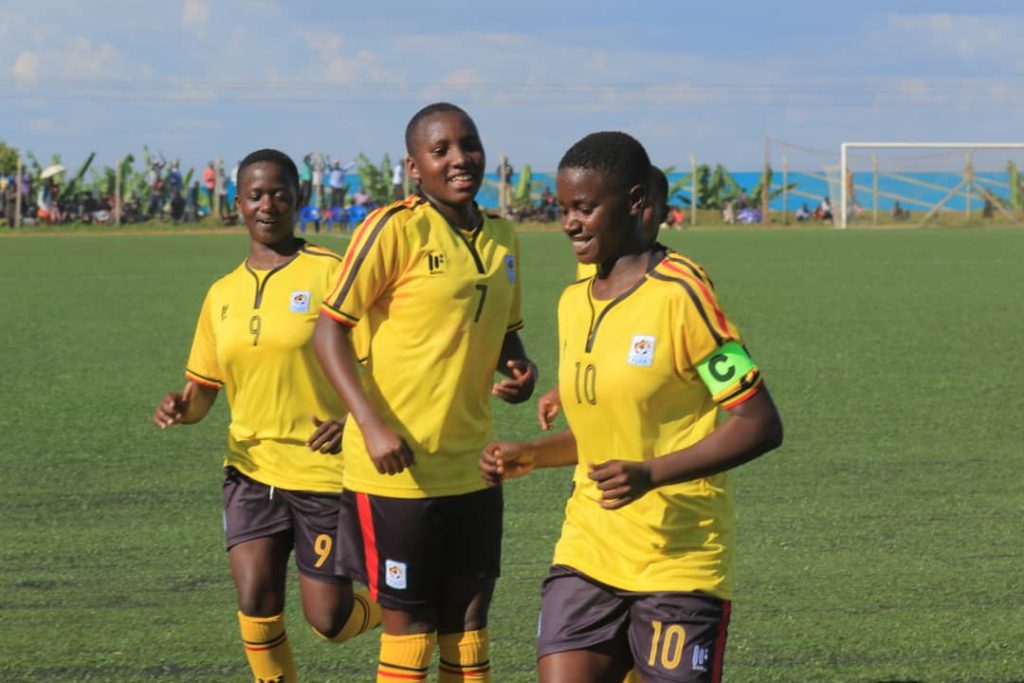 That was the beginning of the route to the wallop, that by half time, the Eritreans were nothing by=ut down by 5-0, with a Juliet Nalukenge double, Margret Kunihira and Catherine Nagadya all on the score sheet.
The Ugandan side got good balance in the midfield, commanded by Kevin Nakacwa and attacking midfielder Shakira Nyinagahirwa, with Sumaya Komuntale and Samalie Nakacwa, who was later stretchered off, manning well the left and right flanks, while Stella Musibika and Bira Nadunga were un breakable in the heart of defence.
Its no wonder the fine passing and movement enabled Kevin Nakacwa to register herself on the scoring sheet with Musibika and Komuntale also scoring, before Nalukenge completed her hat trick with a penalty after she was fouled in the area.
"Our main target in this championship is to win the title, that's why we come prepared in every game. We watched Eritrea give hard time to favourites Kenya and we planned to play better than them and that's what we did," Said Uganda Coach Ayub Khalifa.
His Eritrean counterpart Mekonnen Zewde accepted defeat though he said they have not given up on doing better in the remaining games.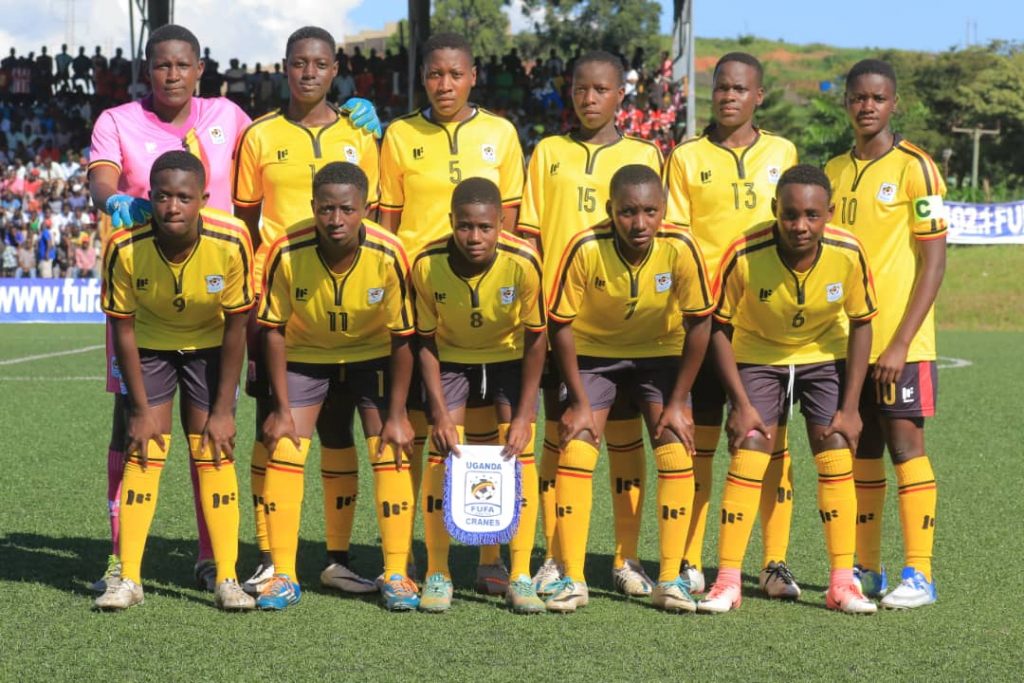 "Uganda was better physically, mentally and technically than us, we couldn't match them, this was too much for us. But we are going to prepare for the next games," Zewde said.
Uganda stands out as the highest scoring team in the six team championship, having scored 25 goals and yet to concede in three outings.
Team Uganda remained top of the table with maximum points from three games, followed by Tanzania, who today moved to 7 points after a 3-1 win over Kenya, while Kenya remains in third on 4 points, but with a better goal difference over Burundi, who also moved to 4 points following their 8-0 win over Djibouti.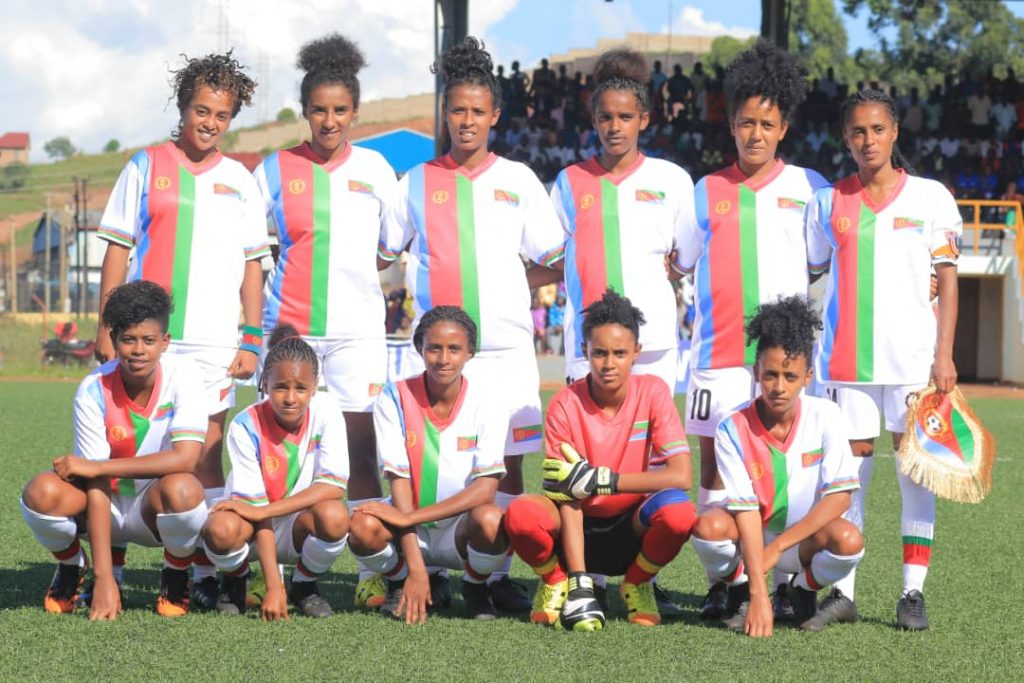 Uganda will get closer to smelling the title, if they beat Tanzania in the second last match on Sunday, where Kenya will take on Eritrea and Burundi faces Djibouti.