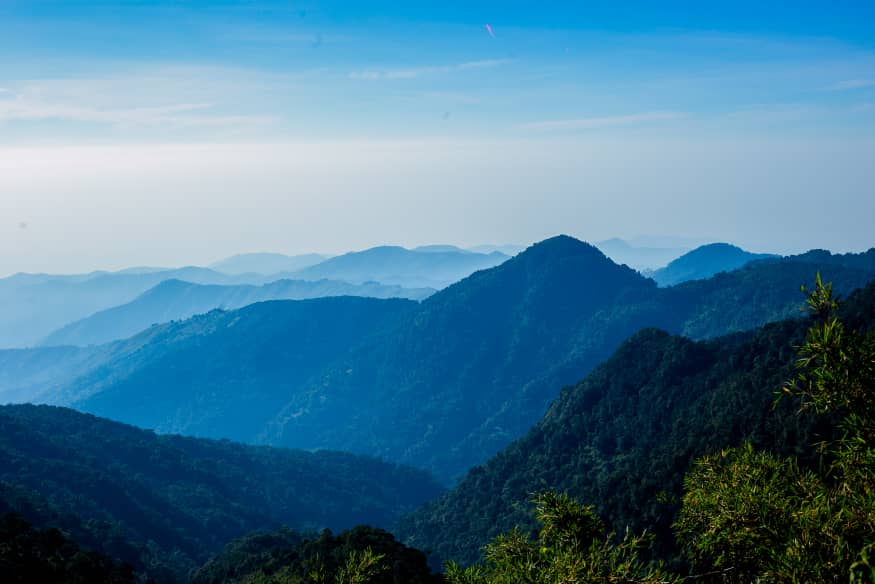 Though scholars say that beauty lies in the hands of the beholder, I have come to realize that sometimes good things are always good just like the beauty of mountain Rwenzori can't be traded for anything. Seated on 996 sq km, Mountain Rwenzori also known as "Mountains of the Moon" is found in Western Uganda along the Democratic Republic of Congo border.
Mountain Rwenzori is home to Africa's 3rd, 4th and 5th highest mountains only kept apart by deep gorges (Mount Stanley 5,109m, Mount Speke 4,890m, Mount Baker 4,843m) respectively. These peaks come after Mount Kilimanjaro, and Mount Kenya that take the first and second position. However among other high famous peaks on mountain Rwenzori include Mount Emini rising to 4,798m, Mount Gessi 4,715m and Mount Luigi di Savoia 4,627m, a reason that makes this Rwenzori one of must-visit places in the world once its to do with hiking, nature walks, birding among other activities.
People have written much about this great mountain; however my visit to this mountain surrounded by montage forests has till now left my heart melting with bundles of mesmerize.
The Day It was!
Waking up to beautiful warm sunrise from the Eastern side of Kasese district, the cool breeze from the natural vegetation spiced with the sweet melodies from the different bird species, the cheerful and welcoming people, ooh God…. indeed the visit to the Mountain of Moon has become a soul-therapeutic moment that my mind and ears had been missing for ages.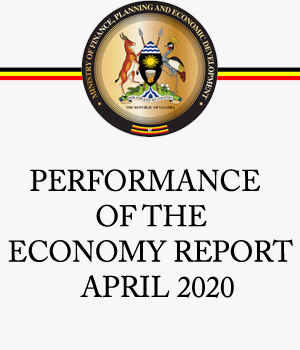 My first day started at Rwenzori Trekking Services camp at Kyanjuki, Kilembe Sub County where the beautiful green scenery of the mountain ranges molding into the blue skies surmounted my sight before we moved to the café near the reception where we had breakfast from. Unlike other places, the menu was dominated by indigenous sugarless watermelon or pineapple fruit juice, a slice of pan cake, a yellow banana and a green apple that kept me licking my lips as the hike into the thick forest got tougher.

At exactly 08:12am, our team was done with having breakfast and there we got a 20 minutes brief on the safety precautions (dos and don'ts) and other inspirational stories about the great mountain we were gearing to hike.
In the first place, I did not understand why John Hunwick the Director of Rwenzori Trekking Services (RTS) had invited very many natives to help with the lifting of our language and other important kits we would need at the mountain because I felt like I could carry the language myself, but my dear the script and mindset changed less than 10 minutes into the trek. Little did I know that these youthful men and women (Guides and Porters) would turn out to be life savers in the thick and rocky mountain as a mere water bottle and umbrella consciously became heavier for each time we proceeded into the jungle.
Before going far, together with other tourists, we gathered at the Uganda Wildlife Authority office next to river Mulyambuli where we registered and checked in into the beautiful and extremely green forest officially. Of course out of excitement, besides being in possession of a professional camera, I also moved with a selfie-stick a clear indication that I never wanted to miss any exciting moment uncaptured, however I must confess just a kilometer into the mountain, a mere mineral water had started becoming heavy for me to carry.
Mount Rwenzori has huge number of memorable scenes along this route with the first one being the 'dancing' metallic bridge on river Mulyambuli, about two kilometers from Uganda Wildlife Authority (UWA) offices, this is one special place that can only be crossed strong-hearted and those that don't care about heights.
The trek was so tricky, though it didn't rain but the going up and down hill after hill became so draining thus making us to continuous stops under the shade of trees, sip some water to get some energy to climb the next hill.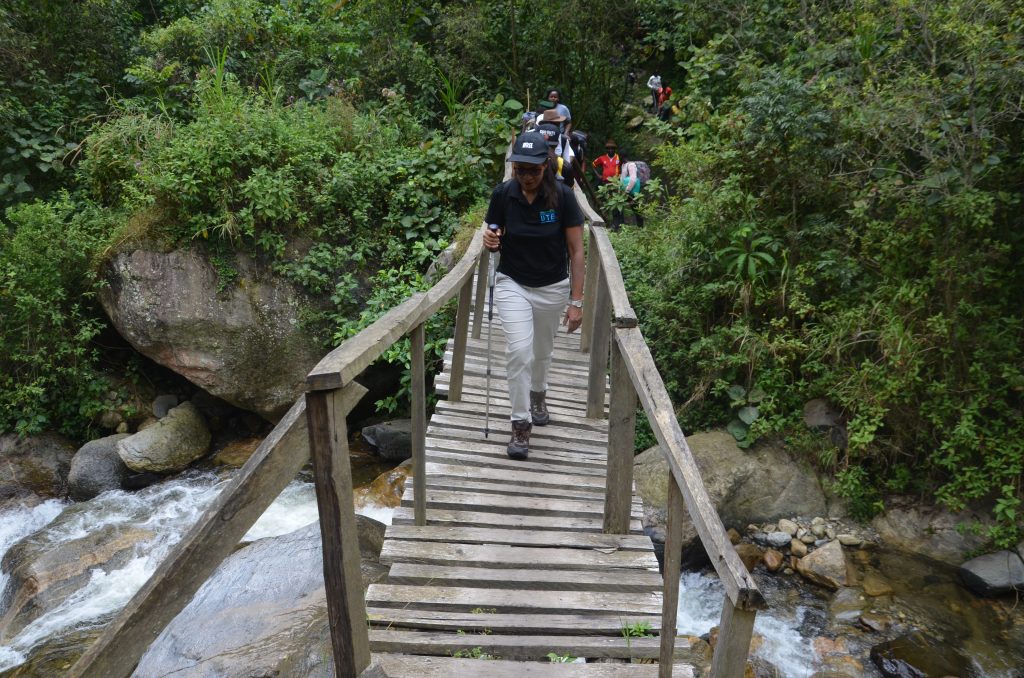 Its after this point that started to witness a different environment married with a cocktail of unique sights and sounds. The rhythm of journey changed from a mere lowland walk to intense climbing, breathing so fast and serious sweating became unavoidable! however basing on the mission that I had taken me for hiking, I could not back down because I desperately wanted to see those places I had witnessed in pictures at Kyanjuki camp where the trek started.
I weigh 92kgs, basing on the nature of my job that keeps in me seated in the newsroom for over 10 hours 7 days a week, I was left between lines wondering whether I could really conquer this mountain, but I'm proud of myself! Though I wasn't the first one to reach Sine Camp, I manged to leave a delegation of small and portable guys Jonathan Kamoga (The East African), Stephen Odeke (The New Vision) behind!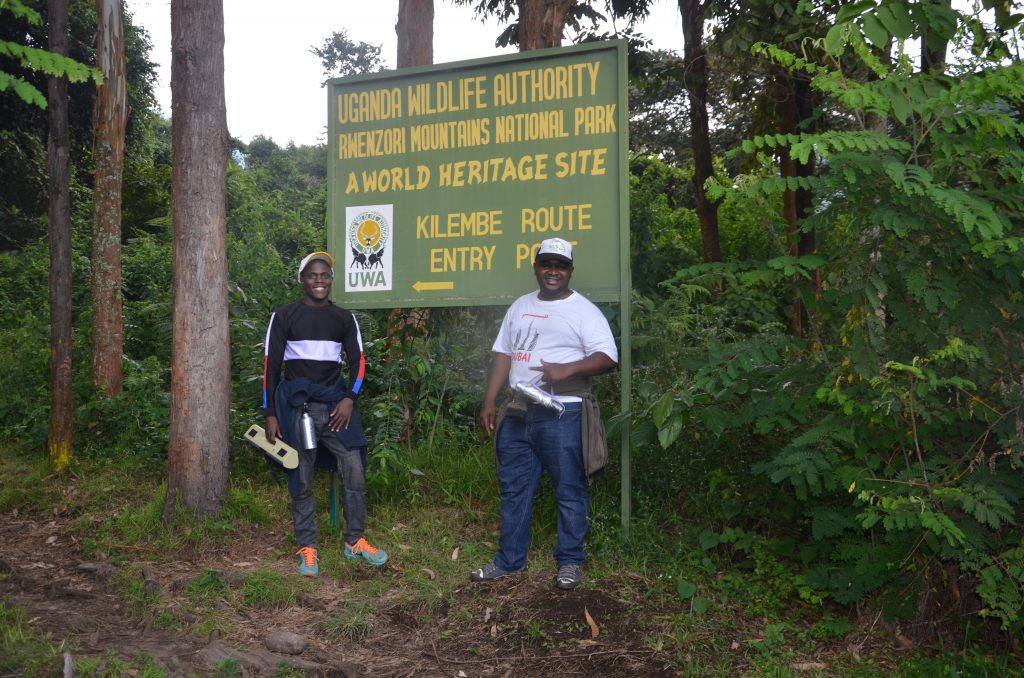 On reaching sine Camp, we were welcomed with a heavy dinner but the coldness could not allow to chew and swallow our beef stew in peace! Those who were not directly related to Nile Breweries products rushed for countless cups of coffee but the dedicated drunkards emptied two Bottles of Bond 7, remained yearning for more regardless of the tiredness.
The accommodation facilities were so superb, security from a UWA Team led by Mr. James Okware kept the Conservation Media Camp members safe throughout the night till when we slopped back to Kilembe the next morning, another experience that narrowly made our beautiful girls craw.
Thorughout the journey, another issue to also remember are the continuous stories by Mr. Joseph Muhindo, the Uganda Wildlife Authority (UWA) warden that kept us moving as his descriptive narration intensified our desire of seeing and knowing more about this beautiful mountain.
Facts
Mount Rwenzori is home to over 70 mammals namely; Rousette Fruit Bat, Uganda Blue Monkey, Hoest's Monkey, Rwenzori Colobus Monkey, Long Haired Chimpanzee,Lesser Cane Rat, Tree or Sun Squirrel, Rwenzori Olive Squirrel, Gaint Squirrel, Shaggy Swamp Rat, Swamp Rat, Long-haired Mole Rat, Arboreal Dormouse, Clawless Otter, Marsh mongoose, Golden Cat, Serval Cat, Rwenzori Leopard, Bush Elephant, Tree Hyrax, Giant Forest Hog, African Buffalo,Harnessed Bushbuck, Red Forest Duiker, among others.
Mount Rwenzori has four vegetation zones which follow each other as one continues to hike. I.e there is the Afro Montane forest found about 1800 meters above sea level, Bamboo-Mimulopsis Zone 2,500 to 3,000 metres, Heather-Rapanea zone 3,000 to 4,000 metres, Alpine zone 4,000 to 4,500 metres. Its advised that you visit this place in the months of January-February and July-August though rain is possible due to unpredictable seasonal changes.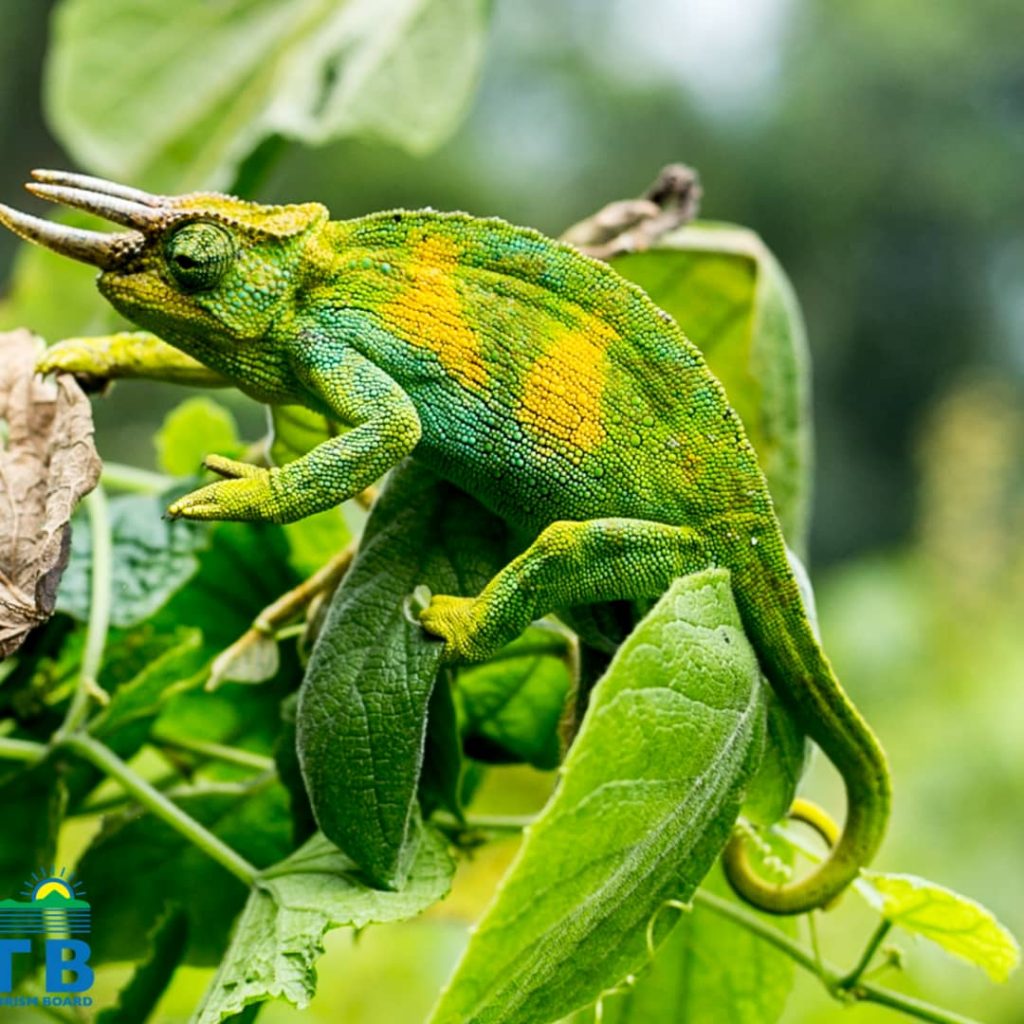 This mountain is surrounded by different Uganda ethnic tribes including the Bakonzo, Batooro, Bamba among others but for the sake of Kilembe, its predominantly occupied by Bakonjo who are currently directly involved in its conservation for reasons like being a source of employment, medicinal herbs, cultural affiliation.
"The Bakonzo believe that their gods reside in this forest therefore besides enjoying the continuous improvement in the social services like roads, health facilities, electricity bridges among, locals continue to get a living from the existence of the National park, they work here as tour guides and even the illiterates work as porters for the difference travel and hospitality companies. Some of the locals also sell their produce to the tourist a blessing that would never have happened if this place wasn't protected and guarded well." James Okware the area Uganda Wildlife Authority (UWA) Senior Warden stated adding that the mountain has become a blessing to the community since for each day a tourist treks on our trail $5 goes to various community or cultural development programmes organized and run by the local community or kingdom.
The Uganda Tourism Board (UTB) Executive Director Ms. Lilly Ajarova who was among the trekkers who conquered the mountain up to Kalalama camp located 3147m above the sea level described the trip as a unique and one of its kind that at least everyone must experience in life.
She added that hiking and mountaineering in the entire country had for long not gotten the huge publicity and priority it deserves citing that much is going to be done to revamp the business.