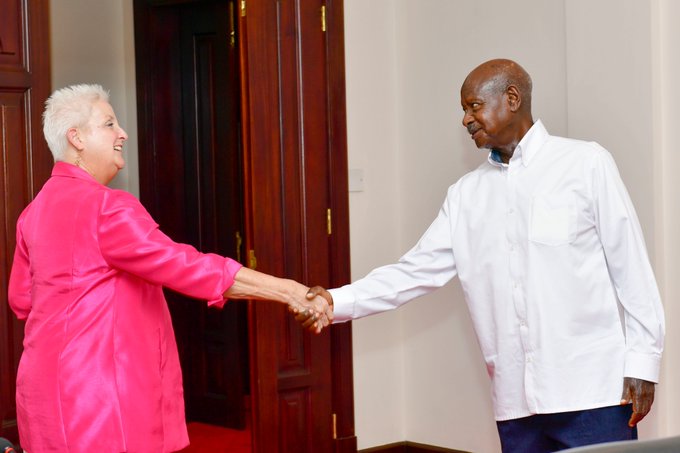 President Yoweri Kaguta Museveni this evening hosted outing United States of America, Ambassador Deborah Malac at State House.
This was after thirty-nine (39) years in diplomatic service.
Ms Malac, a career diplomat was nominated by former US President Barack Obama in September 2015 and took over from Ambassador Scott Deilsi who had announced his retirement. Senate confirmed her appointment in November 2015 and she presented her credentials to President Yoweri Museveni in February 2016.
President Museveni while meeting Malac at State House Entebbe wished her luck in her next move.
She will be replaced by Natalie E. Brown, the Chief of Mission at the US Embassy in Eritrea.