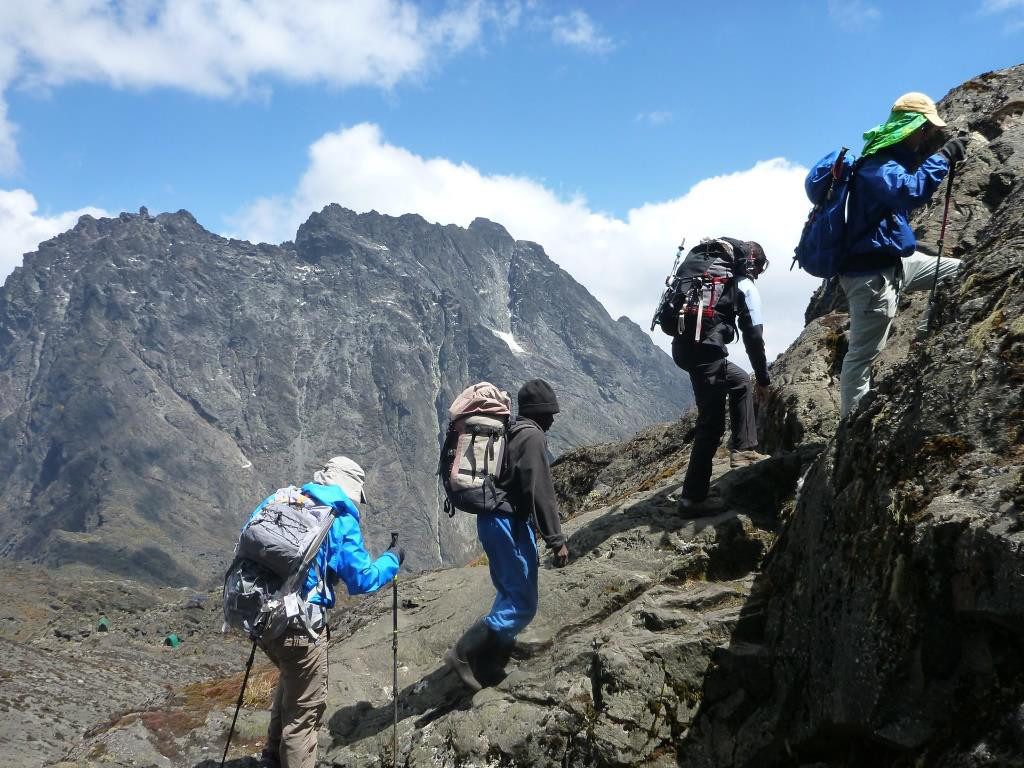 Among the top destinations to be visited in Uganda while on a Uganda Safari is Rwenzori Mountains national park with the great unique experience of trekking the Rwenzori Mountains with unique safari add on like Gorilla trekking in Bwindi Forest national Park, game Drive in Queen Elizabeth national park . This is the reason why Uganda is ranked as top most adventure destination in East Africa & Africa at large.
Dreaming of Trekking Rwenzori Mountains.
Have you ever dreamt of trekking to the Uganda's highest peak found in Rwenzori Mountains?  Weaving through the Bujuku valley, Trekking to the Margherita peak is the most rewarding ultimate adventurous journey for intrepid trekkers for life changing experience.
The Uganda's highest peak is remunerated with Thrilling heights, breathtaking scenery, challenging landscapes—the Uganda's best trekking trail not to mention diverse flora and fauna, lakes, and beautiful mountain glaciers. With both astonishing views and marvelous adventure. Once you taste the cold breeze of Rwenzori, you'll remain nostalgic about it your entire life.
Learn About Rwenzori Mountains National Park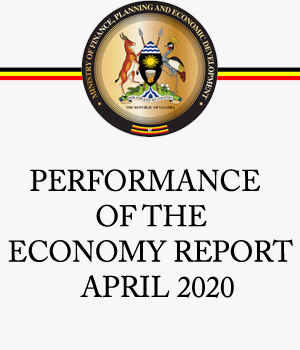 Rwenzori Mountains National Park covers nearly 100,000 ha in western Uganda and comprises the main part of the Rwenzori mountain chain, which includes Africa's third highest peak (Mount Margarita: 5,109 m).
The region's glaciers, waterfalls and lakes make it one of Africa's most beautiful alpine areas. The park has many natural habitats of endangered species and a rich and unusual flora comprising, among other species, the giant heather.
Detailed 9 Days Rwenzori Trekking Tour:
The 9 Days Rwenzori Climbing Tour using the RMS trail offers chance to explore the Rwenzori Mountains National Park with stunning views of glacier and snow-capped mountains just kilometers from the equator, where it is contiguous with the Virunga National Park in the Democratic Republic of Congo (DRC).
Having the third highest mountain in Africa at 5,109 m (after Kilimanjaro and Mount Kenya), the Park includes a much larger alpine area than either, covering an area of 99,600 ha of which 70% lies at over 2,500 m in height.
Day 1: Transfer to Kasese
Airport arrival and transfer you to Kasese Town in Western Uganda. The drive takes you through traditional homesteads and farms, scenic views dotted with tea gardens and views of the mystical Rwenzori mountain ranges. You may have a stopover for lunch en route. Dinner and overnight stay at Equator snow lodge
Day 2: Hike from Nyakarengija to Nyabitaba Hut
After a heavy breakfast, you will be transferred to the Rwenzori Mountaineering Services at Nyakalengija to get the necessary equipment for hiking with guides and porters, and later set off for the 4-5 hours hike to Nyabitaba Hut. The trail takes you through montane forest zones. Reach the Makoma River after 2½hr and then proceed to a very steep climb through open bracken fern slopes and podocarpus forest up to Nyabitaba Hut for an overnight.
Day 3: Nyabitaba – John Matte hut
This day's hiking may take 6 to 7 hours and here rubber boots are required; The trail takes you through bamboo and heath forest going over the bolders and rocks, from Nyabitaba hut to John Matte hut through Bujuku and Mubuku rivers – a steep and slippery point; proceed to John Matte hut where you will spend your overnight.
Day 4: John Matte – Bujuku Hut
This hike takes about 5 to 6 hours and the trail takes you through lower bogo bog and upper bogo bog which is swampy to Lake Bujuku and Lake Bujuku bog, this is very challenging trail, cross the drier ground up to Lake Bujuku overlooking Mt. Baker and Speke heading north. Then follow the trail until you reach Bujuku Hut for an overnight.
Day 5: Bujuku Hut – Elena Hut
This day's hiking may take 3 to 4 hours and the trail takes you through half way bog and half way rocks where you will see birdlife species like Malachite Sunbirds continue to Scott Elliot between Mt. Baker and Stanley, divert to Elena Hut for your overnight stay.
Day 6: Hellena to Margherita
This day's hiking takes you Margherita which is glacier zone and rocks, the trail takes four hour climbing which is very technical and three hours going down through the thick mud to kitadara at this point, you will need climbing equipment's like climbing ropes, climbing boots, snow glasses, ice axe, ice screws, warm layers, water prof gloves and crampons to ease your climb;.
Day 7: Kitandara Hut – Guy Yeoman Hut
From Lake Kitandara climb to fresh field pass along high alpine mossy glades before descending the circuit among rocky and boggy areas. This area is characterized by the glaciers of Mount Stanley and Baker. The muddy trail leads you to Akendali, Kabamba rock shelters, where the Mubuku valley begins; then continues descending to Guy Yeoman Hut surrounded by a beautiful landscape of mountains, vegetations and twin lakes of lower and upper kitadara lakes – the hike takes approximately 5 to 6 hours.
Day 8: Guy Yeoman Hut – Nyakalegija
This morning descend through bamboo forest on steep slopes alongside the Mobuku River passing via Kichuchu rock shelter and then join the original route near the confluence of Bujuku River, the trail has a distance that takes 7hours reaching in Nyakalegija very tired and exhausted and overnight at Equator snow lodge.
Day 9: Nyakalengija – Kampala
Embark on a 6 hours drive from Nyakalegija to Kampala via Queen Elizabeth national park to Mbarara for lunch and later proceed to the equator for photography arriving in Kampala in the evening for an overnight or onward transfer to Entebbe airport for your scheduled flight.
Key Tips to consider when Planning Rwenzori Trekking tour.
Insurance: Please take note that Insurance is more important than anything when planning Climbing Rwenzori located in western Uganda. There are Altitude sicknesses that can cause you death in case you happen
Climbing Rwenzori:
While being physically capable certainly helps, climbing is about mental toughness — not just how physically fit you are or how much you trained.
Stay positive.
Having the right equipment makes the difficult trek a lot more conquerable.
Go at your own pace. It is not a race or competition. POLÉ! POLÉ! (Slowly! Slowly!)
Do take in the scenery, but don't only focus on the end-goal in the distance. It is a tease to see the campsite ahead yet know you still have 4 hours remaining to arrival. Be like an elephant and focus on what is directly in front of you. Before you know it, you'll reach your destination.
To limit risk of Acute Mountain Sickness (AMS) it is best to find a guide that follows "climb high, sleep low" to help acclimate to the altitude. ( Take Insurance Please )
The more days in the trek, the more time you have to acclimate.
Be prepared for climbing Rwenzori in extreme cold on summit night as temperatures can reach 0 degrees F (minus 18 C). There are ice glaciers at the top!
Clothing:
Did you know you go through five temperate climates in just a few days? Be ready with lots of layers and pack lightly for all seasons. Before leaving, test that you can actually wear your clothes over each other.
Prepare to wear the same thing day after day and night after night. The air is thin and cold so you *probably* won't sweat or smell like you normally would after a week without a shower at home.
Don't wear cotton! It does not dry at high altitudes and can chafe. Wear fabric that is breathable, synthetic, and moisture-wicking.
Pack at least one complete hiking outfit, including a long sleeve shirt, hiking pants, underwear, hiking socks, and especially hiking boots. You can rent almost anything, but don't want to risk blisters
How to Book Rwenzori Tours
Are you interested in booking Rwenzori Trekking tours to Rwenzori Mountains National Park in South western Uganda? Visit which can be reached via https://www.rwenzoriMountaineeringservice.com or info@rwenzorimountaineeringservice.com / Call +256774819223; provide prospective climbers with a comprehensive guide that contains accurate and valuable information to increase one's chance of a successful summit when climbing Mt. Rwenzori.