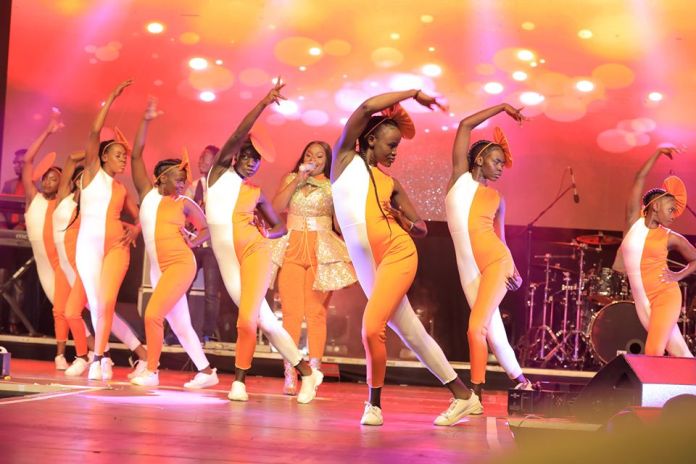 Famous and beautiful singer Rema Namakula held her Valentine's Day concert Friday night at Africana hotel in Kampala.
The show was graced by lovers and lovebirds including the Speaker of Parliament and of course her personal love doctor Hamza Sebunya in a fully-packed hall.
"Thank you Allah…..Thank you Ladies and gentlemen…..I'm forever grateful," she said after the show.
She added: "My glam team thank you….Fenon events you are ballistic….my dancers you nailed it….my band. My Fans you are amazing. May God bless you."
Dr Hamza caused quite a stir when he surprised his wife amidst her performance of "Be With You" just to wish her a Happy Valentine's Day.