Stanbic Bank Uganda has announced loan holiday packages for business and personal clients as measures against the economic impact caused by the COVID19 global pandemic.
Stanbic Bank Uganda's Chief Executive Anne Juuko said, "We understand that the situation has placed challenges in your day to day lives, disrupted livelihoods and your business operations. This is why we are providing relief measures to support you in the best way we can."
She added, "For our corporate clients, we are engaging them to understand their needs and find the appropriate solutions to ensure their business sustainability. In addition, our SME customers whose incomes have been impacted as a result of COVID19 can now apply for a payment holiday of up to 90 days based on their unique circumstances. We are encouraging our clients to reach out to our business bankers, relationship managers or contact our customer care centre."
Juuko also said the bank will proactively work with employers to agree on an appropriate debt relief package for customers whose income have been impacted as a result of COVID19.
Stanbic acting Head of Personal and Business Banking Grace Mulisa said, "We are committed to unlocking new solutions to allow you to continue to run your businesses efficiently. We shall continue to work closely with you to consult on measures we can take to protect you our clients from adverse economic effects of the COVID-19 pandemic. Cognisant of the challenges SMEs face to access financing, we will continue to be at the forefront of delivering wholesome solutions to entrepreneurs directly through strategic alliances and partnerships."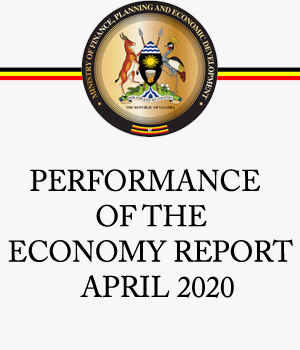 SME's are the key engine of growth for Uganda's economy with an employment capacity of over 2.5 million people, significantly higher than the corporate private sector at approximately 800,000.
The loan holiday is effective from 1st April and customers are advised to contact the bank by 30th April 2020. This will apply to all loan facilities.