A combination of foreign and homegrown influences over in England have served to transform the country's beloved game over the past thirty years.
Even just this year, Mbwana Samatta notably signed for Aston Villa and broke new ground as the first Tanzanian to play in the Premier League. Meanwhile, if not counting the presence of Ugandan-born German winger Savio Nsereko, Ugandans continue to wait for a player to represent them in the Premier League, and play their part in the further growth of the game.
A three-decade transformation
The Premier League's current state of affairs contrasts sharply to its preceding dark age, and illustrates just how much opportunity there now is for a Ugandan player with sufficient talent.
Back in February 1992, at the time the Premier League was officially born, English clubs had only just begun resuming their participation in European competitions after a five-year ban imposed by UEFA due to fan behaviour. Because of this, many of England's best talents had gone abroad, with Italian and Spanish clubs being popular destinations.
With new money coming from Sky's exclusive coverage and a growth in sponsorship revenue, the best native talents could be retained. So too would clubs be given an opportunity to see foreign stars join, and nullify the effects of English players moving abroad years earlier.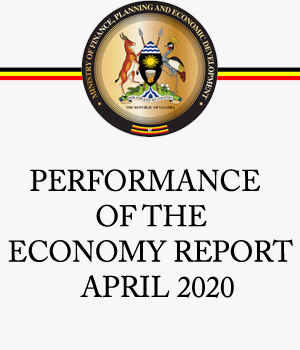 The exploits of the Premier League's early imports who managed to win a league title, such as Eric Cantona (for Manchester United) and Dennis Bergkamp (for Arsenal), are already well-documented. Below is footage of the game that effectively secured Arsenal's maiden title win in 1998, with the team boasting an effective mix of homegrown and foreign talent:
Even now, the legendary exploits of Cantona and Bergkamp are having an impact, with their respective former teams' Premier League moneyline betting prices still shorter than they might be, even after several turbulent years for both clubs recently.
Further down the table, it was more difficult to attract the best from abroad. Yet, still the foreign players came – such as Middlesbrough's Juninho and (later) Bolton's Jay Jay Okocha, both of whom helped launch their respective teams to heights they had no apparent right to reach.
Big business in new century's first decade
Meanwhile, in terms of foreign influences away from the pitch, Russian oligarch Roman Abramovich's 2003 acquisition of Chelsea has proven particularly key to the evolution of multinational influences in England's traditional game. Within two years, players such as Didier Drogba, Arjen Robben and Claude Makelele would play their part in giving Chelsea their first English top-flight trophy in half a century.
Didier Drogba, hailing from the Ivory Coast, is widely considered the best Premier League player from the continent of Africa.
In 2008, there was another major takeover, in which ADUG bought Manchester City, a team which had never previously threatened to win a Premier League title. They too have spent a great deal of money on the best talent around. Today, they operate under the holding company City Football Group, and own 86.21% of the club, with Emirati entrepreneur Khaldoon Al Mubarak as the owner.
Amongst the most successful signings of the 'ADUG era' at Manchester City is Vincent Kompany. The Belgian joined in 2009, at a time when the Abu Dhabi Group's ownership of the club was still in its infancy. Within five years of Kompany's arrival, City had won two Premier League trophies and the F.A Cup. On 6 May 2019, Kompany scored a vital goal towards the City's successful title defence.
All to play for despite power shift
Due to the importance of investment, good ownership and regular Champions League participation, the last fifteen years have seen a growing divide between the 'top' clubs such as Arsenal, Chelsea, Liverpool and Manchester United. In May 2019, they – along with Manchester City and Tottenham Hotspur – made up the Premier League's top six for the third year running:
While the purists would argue that this is a negative, one needs only do their homework on just how much trouble the English game was in a mere 35 years ago. In any case, the 2019/20 season showed that any team can still be competitive, with several of the traditional giants – Arsenal, Manchester United and Chelsea – having relatively inexperienced managers at the helm.
By April 2020, Wolves, Leicester and even newcomers Sheffield United had capitalised well on this transitional period, sitting in impressively high positions in the Premier League table.