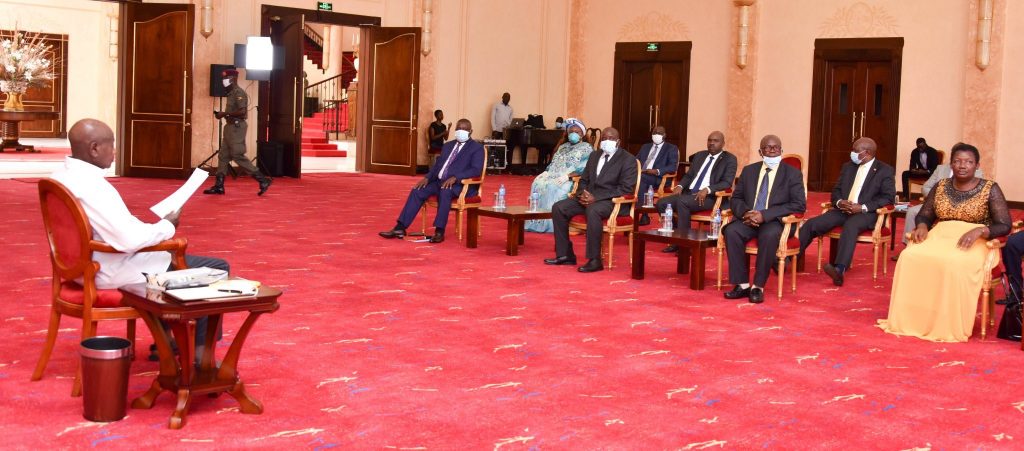 President Yoweri Kaguta Museveni has today officiated the International Workers Day celebrations at State House Entebbe.
This event was supposed to happen in Mbarara, but due to prevailing situations, we opted for 'scientific' Labour Day celebrations.
Speaking to the audience lead by dominated by Cabinet Ministers, President implored companies not to lay off employees.
"Laying off workers during this crisis is not a good idea especially because things are going to improve. Instead, I would suggest that these workers are sent on leave and recalled when the situation normalises. I am very optimistic we are going to be stronger after this crisis." He said.
President also agreed with people who have over the time noted during this crisis, people have seen that Uganda might be safer than many places in the world.
"I have not seen any part of the world safer than Uganda. I suspect, if God gets us through this crisis, people will rush here." He added.