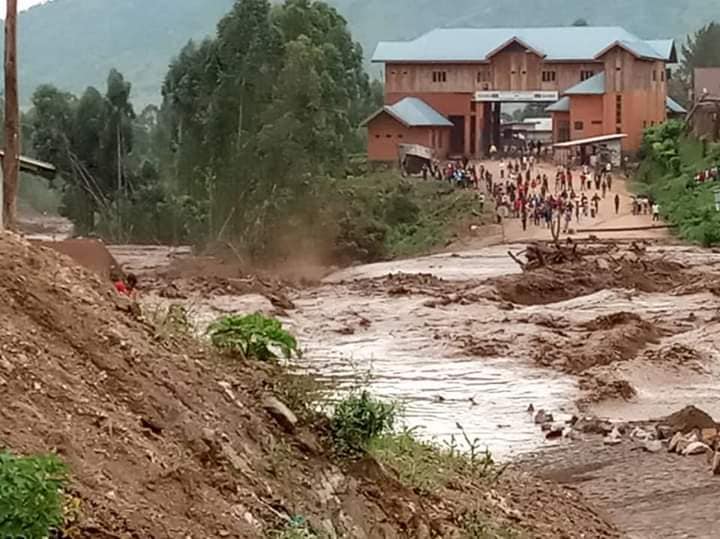 Flash floods ravaged Kasese district again killing eight people and displacing hundreds.
Disaster Preparedness minister Hon. Musa Echweru Thursday joined the Red Cross team, Police and Kasese authorities to conduct assessment on disaster hit area in Kasese.
Eight people were confirmed dead; 7 were named while 1 person is yet to be identified.
They are; Kabugho Bwangirini, 80, Agnes Matsika, 23, Felistus Kabugho, 17, Rorontina Masika, 45, Yubu Mutsombo, 55, Kayakers Mbusa, 16, Bwambale Kilema, 81, and  Lothorach Lokwang, a UPDF soldier attached to Mountain battalion in Bwera.
They were swept away by the floods after river Lhubiriha in Bwera and river Kabira in Kiyondo sub-county burst their banks following a morning downpour.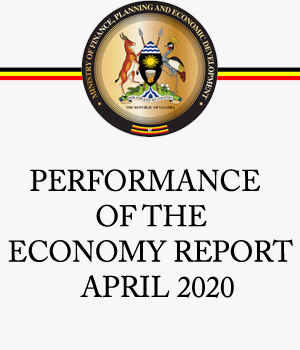 One person identified as Monday Fanahasi Kabaliko, 35, from Kitholhu sub-county was rescued and is now admitted at Kanyatsi health centre.
The main Lubiriha bridge that connects Uganda to the Democratic Republic of Congo has also been swept away.
Fredrick Sonko, the UPDF Mountain Brigade spokesperson, told Uganda Radio Network that three soldiers were rescued from the floods and taken for medical treatment.