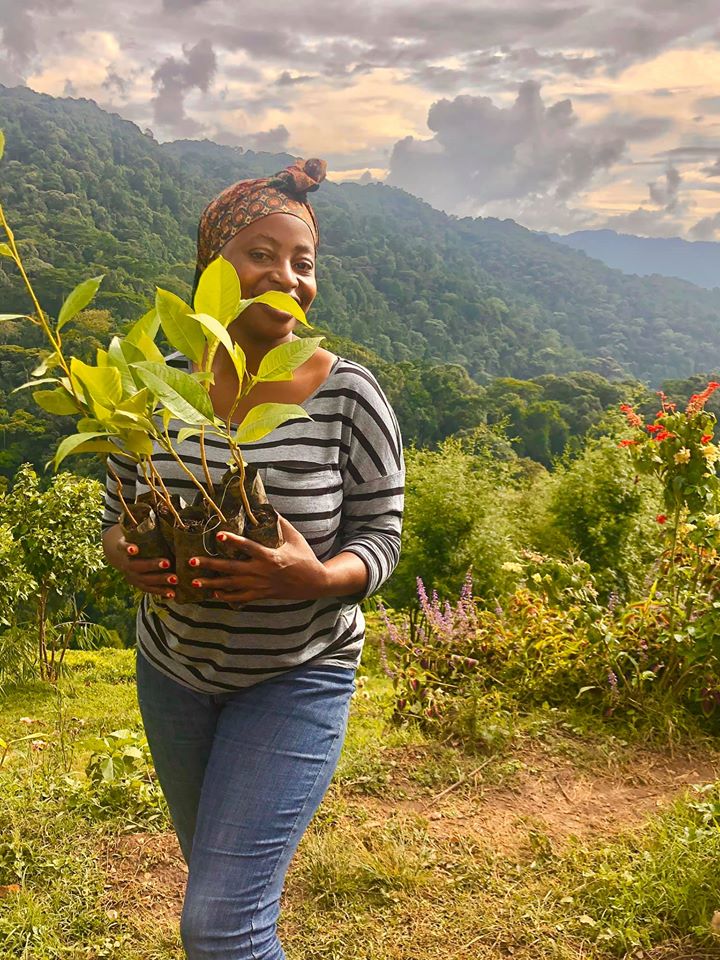 Inspired by a bible verse in Matthew 5:16 that states, "In the same way, let your light shine before others, so that they may see your good works and give glory to your Father who is in heaven." Christine Katushabe has a million reasons for aspiring to make a world a better place.
Through Change A life Bwindi Initiative, a Nonprofit Non-Governmental Organization (NGO) based in Kanungu district, Katushabe's dream to make Batwa Uganda's most selling culture still stands firm regardless of the different setbacks the world is going through.
"Just because some people don't know, but Batwa are a very unique, beautiful and friendly people unlike other tribes. I believe as a country we need to embark on promoting tourism that is beyond flora and fauna, and its on this point that I can tell you how everything about Batwa is marketable." Katushabe said.
In March 2020, Change A Life initiative opened a heritage site for Batwa where their information and all accessories on their lifestyle and culture can be accessed.
Its through this that Katushabe now intends to start up a Batwa Fest dubbed 'Batwa Night' where people from different parts of the world can gather, celebrate, dine, sleep and basically live life like the Batwa.
It should be noted that ever since government evicted them from Bwindi Impenetrable Forest and Mgahinga Gorilla Park in 1991 for wild life conservation reasons, life has never been the same as they struggle to make ends meet.

Without clear ways of source income, several Batwa who largely survived on fruit gathering and hunting today spend extensively on food, clothing and medicines among other basic needs of life.
Katushabe works tirelessly to ensure a delicate balance between the environment, wild life conservation and sustainable development says life is tough for these men and women as they do not have any sources of income yet they have personal daily needs.
"Its really hard to believe that government has not put in place better avenues to enable people especially the Batwa to survive and coexist with the locals in Kanungu. We have seen a series of committees working hard to sustain refugees but our natives like Batwa are suffering in their country, we need to support!" Katushabe narrated as tears rolled down her face.
About Change A Life Bwindi
Change A Life Bwindi helps people around Bwindi national park to raise themselves out of poverty.
"Our projects empower the community to build a secure and sustainable future for themselves and for the national park." Katushabe said adding that Change a life is determined to bring a lasting change to the community and the environment.
She added that there are so many ways that you can help the initiative support their mission; "visit our shop to buy our products made by the locals or you can donate to sponsor a child to go to school."
Change A Life objectives
To directly link the importance of preserving Bwindi Forest as a source of livelihood for the surrounding communities.
To raise awareness among the surrounding communities at large about the importance for conservation of environment through educational programs and activities for all community members.
To provide a potential self-sustainable model to empower and create financial freedom among the women.
To empower women with the aim of alleviating poverty and driving sustainable development.
To raise awareness of women's economic and social rights in order to take up leadership positions with the organization and the wider community.
Tina Katushabe also revealed that they also work on several schemes from Women's economic empowerment, Beekeeping and Basket weaving to women, Tailoring by early marriage victims, Mash room growing / organic farming, Conservation education to the reformed poachers, water, Micro- finance under their saving scheme,
"We also have school bursary for children with the aim of alleviating poverty and driving sustainable development in the area. Our project is an active enterprise comprising of 20 women, 40 school going children and 10 men who work collectively to support each other to produce quality products from which they can earn an income and be able to access basic needs." Katushabe revealed.