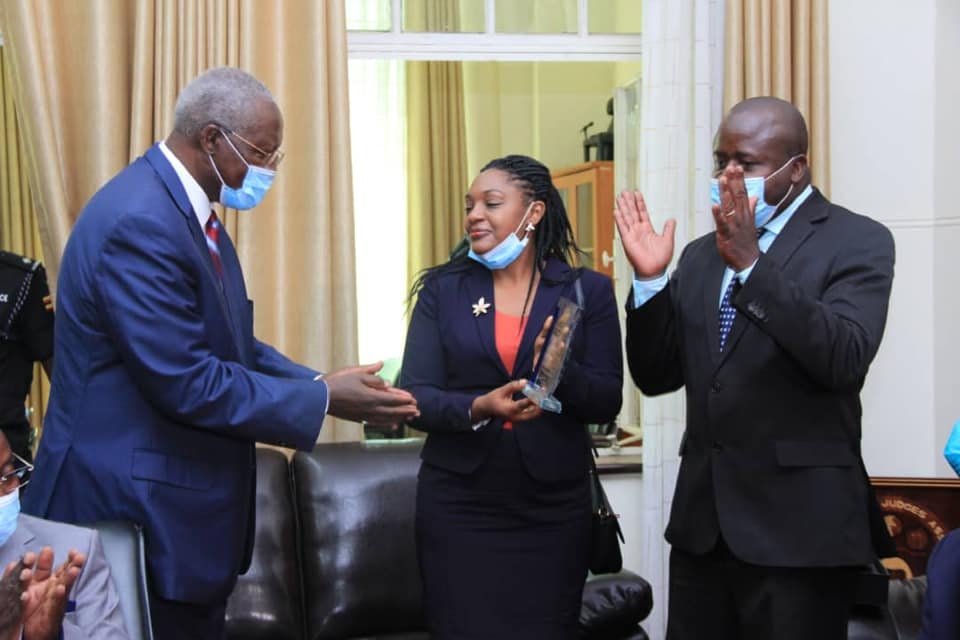 Chief Justice Bart Katureebe has Monday morning officially handed over office in a symbolic ceremony.
Katureebe who retired after clocking the age cap, 70 handed the tools of power to his Deputy, Justice Alfonse Owiny-Dollo at the Judiciary Head Offices in Kampala.
In his remarks he said: "There's time for everything under the sun. It is time for me to go home."
On Friday, his last official working day Katureebe in a brief statement said, "I am retiring from Judicial Service as the Chief Justice of Uganda on June 20, 2020.
He was appreciating all stakeholders he has worked with during his time as Chief Justice of Uganda.
"I wish to take this opportunity to thank you all collectively and individually for the cooperation and support you have rendered to me, and the Judiciary as an institution during my tenure in office. It has indeed been a great honour and privilege to work with you all.

"I believe that together we have registered some achievements in the Administration of Justice in the Country. I would urge all to extend the same support to the incoming Chief Justice," said Justice Katureebe.