Over 5,000 people have petitioned Parliament calling for the renaming of streets, monuments, symbols and other colonial relics across the country.
Mr Apollo Makubuya, while presenting the petition to the Speaker of Parliament, Rebecca Kadaga, on Friday, 26 June 2020, said that the continued display of the colonial iconography glorifies individuals responsible for brutalisation, subjugation and humiliation of colonised peoples in Uganda.
The four-page petition is also addressed to President Yoweri Museveni, the Minister for Gender, Labour and Social Development, the Minister for Kampala Capital City and the Lord Mayor of Kampala Capital City.
"Colonial iconography not only offends fundamental rights and freedoms of individuals and groups from cruel inhuman and degrading treatment but reinforces and celebrates a culture of colonial supremacy, domination and impunity," Makubuya said.
He added that the removal of these ominous vestiges is long overdue saying that, "The public symbols and iconography should be placed in the Uganda Museum with appropriate labeling so that the current and future generations learn about the true stories, hence not erasing the history but keeping it."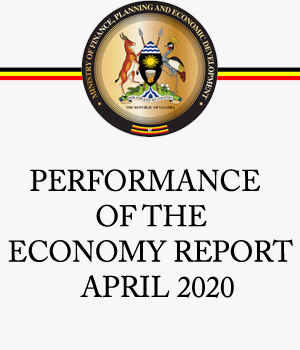 Makubuya, a prominent city lawyer, also added that it was necessary to make comprehensive polices and laws to streamline the naming and renaming of geographical features, streets and public places.
"Some of our features such as Lake Victoria named after the Queen, Lake Albert named after the Queen's husband and Lake Edward which is named after the Queen's son. There is a whole national park and streets are named after her. We understand she is part of our history but what we do not understand is why so much prominence is give to them at the expense of our own heroes and heroines," he added.
Justice James Ogoola, a retired Principal Judge and Chairman of the Elders Forum of Uganda, said that as petitioners, they were looking at writing another statement and not erasing history as it was. Statements were left unsaid and that is what they are looking at creating.
"On that day, there were a number of things that happened. We lowered one flag to raise a new one; we sang one national anthem for the last time and then sang a brand new one for the first time. These were very important statements written. By removing a street name we are not re-writing history but completing what we started 67 years ago," Ogoola said.
Kadaga called upon the Prime Minister and Leader of Government Business in Parliament, Dr Ruhakana Rugunda, to constitute a team from the government side so that the process could begin.
"As we begin this process, we shall need money and capacity to open doors. We pledge to take it forward and various countries have changed their identity like Swaziland changed its name to eSwatini, which they deemed more important and suitable to its indigenous people and we should follow suit," Kadaga said.
The petition was also signed by Prof. Lwanga Lunyigo, Hon. Stephen Mukitale and Hon. Medard Sseggona on behalf of the petitioners.