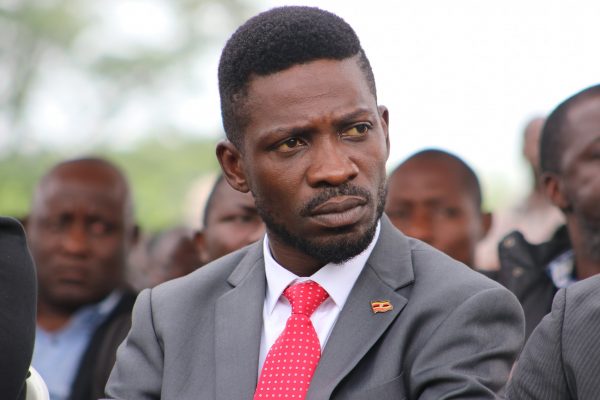 National Unity Platform (NUP) presidential aspirant Robert Kyagulanyi aka Bobi Wine has lashed at the electoral commission again.
"The emperor is naked," he said Monday while lambasting the partiality of an Electoral Commission which claims to be independent yet again lies bare for all to see.
A few weeks back, someone working on the regime's prompting applied to have my academic documents released, Bobi noted.
"In only 3 days, the process to release my documents was already underway."
The same Electoral Commission has taken a month to respond to a request for Gen. Museveni's academic documents.
When they finally responded, they are speaking in tongues, he said.

"The law does not empower any government body to determine the legality of the reasons given for demand of public documents."
According to him, the Electoral Commission in a very clear indication of bias has taken it upon themselves not to release Gen. Museveni's papers giving flimsy reasons.
"Even a child can see that they are embarrassed or scared of releasing the documents."
"Doesn't this lend credence to the assertions that perhaps what we have been dealing with for the last 35 years is a complete sham? If it is not, what are they hiding?"
As the lawyers contemplate the next course of action, Bobi Wine has reminded EC boss Justice Byabakama and all others at the Electoral Commission that they are on trial.
"Each day, they continue to fail the test and to expose themselves. Ugandans are watching."