Pandemic or no pandemic, movies, and TV shows will never go out of fashion. Most of us are stuck at home and continually craving content that keeps us entertained throughout the day.
We have run through most of Netflix's new releases in a matter of mere days, consuming all types of content – the good, the bad, the boring and the binge-worthy.
But if you are the kind for whom just watching doesn't cut it, and you are itching to write a nail-biting script yourself, then this might be a perfect time to start.
Being home without the rush of getting to work gives you ample space to think and invest in working on your screenplay. What is better is that the world of television and movies has changed immensely in the last decade.
This new era of film and TV gives you, the writer, a free run towards creating your masterpiece. Here are a few trends in screenwriting that you should keep in mind while working on your script.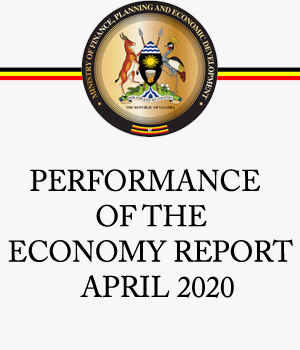 1. The Move To OTT Platforms
The pandemic means that movie theatres are shut everywhere in almost every country across the world. So, the natural choice for producers to release their movie has moved to OTT platforms like Netflix.
You have a great script ready? Or an idea that you think will most likely spark a conversation? Pitch it to one of these platforms! They have the budget and the resources to turn your screenplay into an intriguing work of art.
If one of the more prominent platforms is intimidating, your country will have its homegrown platforms that have similar budgets and more niche audience reach. Given that these platforms often don't need to stick to strict censorship laws, it might even give you more space to explore bolder topics and issues in your script!
2. The Generation of DIY
If pitching to a large OTT platform feels like a huge task, there is no need for you to worry! This generation is way past the stage of depending on large production houses picking up our content anyway.
Give the craziest of your ideas shape because you do not need to depend on someone else to commission a script anymore. You can give your screenplay life with your team of actors, producers, and editors as well as hire your equipment!
With your show's pilot or a mini clip from your potential movie ready, you can either pitch it to a more extensive network and production house or upload it on your YouTube or Vimeo page.
Issa Rae's Awkward Black Girl on YouTube propelled her to eventual network stardom, so you never know where your DIY passion project might take you. All you need is a little bit of hard work and lots of teamwork!
3. The Thought Revolution
Let's face it – no one wants a TV show that talks about the same old thing that we have seen in 100 different formats already. If it's romance, we need a twist to it. If it's a mystery, there's got to be something unthinkable. The usual has already been done, so our audience asks – what's new?
You need to look deep within your idea and search for that new. So, how is your story different from all the ones that have already been told?
Finding out that one exciting twist or plot point that makes your screenplay stand out is the key to the next significant innovation. You have to keep at it to find that USP of your script.
Take, for instance, Daniel Levy's masterpiece family comedy-drama series Schitt's Creek. The show has the usual trope of wealthy people who lose all their money and have to adjust to a life of new poverty.
But what makes this show stand out is the inclusive narrative, diverse cast and crew, and an incredibly funny storyline that tackles everything from sexuality to romance with a pinch of humor.
4. The Tech Integration
When you are writing your screenplay, are you thinking augmented reality, or are you thinking the same old laptop screen? Traditional 'how to write a screenplay' rules do not apply to our new tech-advanced lives any longer.
So, let's think big?
The future is technology and creativity coming together, integrating and becoming something bigger and more fascinating than we can comprehend right now.
We have already seen Stranger Things use technology to create a fascinating and terrifying world of the Upside Down. We have seen the way Black Mirror and Upload uses special effects to take us into a dystopian future.
It is quite a possibility that the world shown in these shows might well be our reality soon with our TV shows and movies becoming futuristic and using AR/VR to challenge the conventional viewing experience.
If video games can do it, why should movies and shows lag? If you are brave enough, make your script cross-domain, use the best screenwriting software, be ambitious and get ahead of your times!
5. The Real Stories
Ever been hooked to true crime or other bizarre docuseries on Netflix? Documentaries in recent times are way more addictive than we would like to accept.
While these take shape on their own, finding the perfect story to tell might need research, a considerable amount of storyboarding and scripting till you get the final result.
So, if your heart swings between screenwriting and research, you can do your version of an intriguing documentary film or docuseries. It can be about a movement you believe in, a person or an incident.
While it doesn't always have to be scandalous as traditionally believed, it could tell a story that sparks a conversation and satisfies your creativity. Real stories have a higher power of connecting with people through the sole fact that they are real!
In Conclusion
Screenwriting, much like any creative space, is continually evolving and making space for new ideas and innovation. The most effective way of growing in this industry is to be dynamic and continuously adapting to this!
The future for this profession indeed looks exceptionally bright!