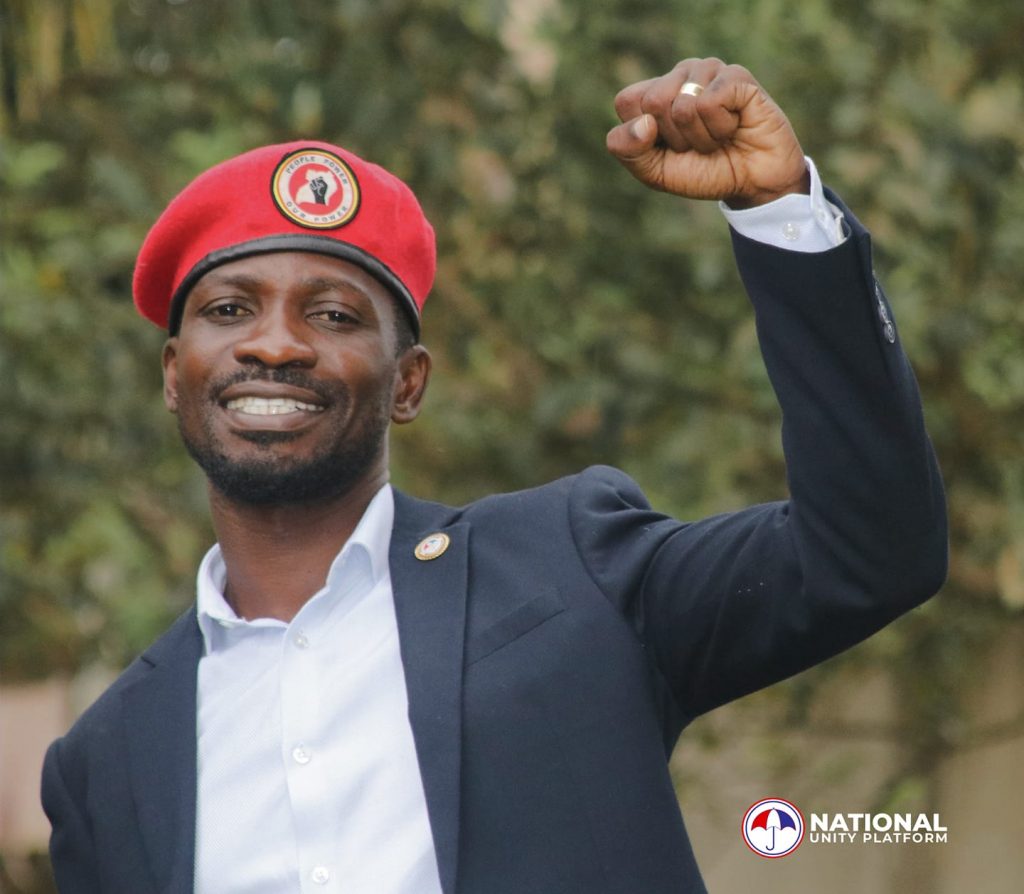 The National Unity Platform (NUP) Patron and party presidential flag bearer Hon. Kyagulanyi Robert Ssentamu has won a special place in the hearts of several Muslim clerics and followers.
This was manifested during the requiem prayers of famous ceric and political analyst late Dr. A. A. Kalisa at Kibuli headquarters IN Kampala.
Speaking to the mourners, Ssentamu made a number of promises to the Muslim fraternity and these include the stopping immediately the guilty until proven innocent syndrome against our Muslims.
He pledged that there will be no more killings of Muslims, in such situations reports will be out immediately.
"I will ensure fair trial of all our citizens without any religious or cultural bias. I will work with young Muslims to raise and protect Muslims properties and aspirations." Bobi Wine said adding that,I will stop the culture of removing veils to women while in public offices or taking official photos. This practice undermines their rights as Muslims. I promise to work hand in hand with top leaders of Muslims in our new government."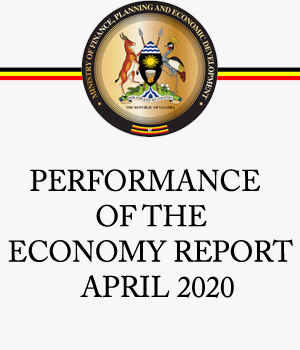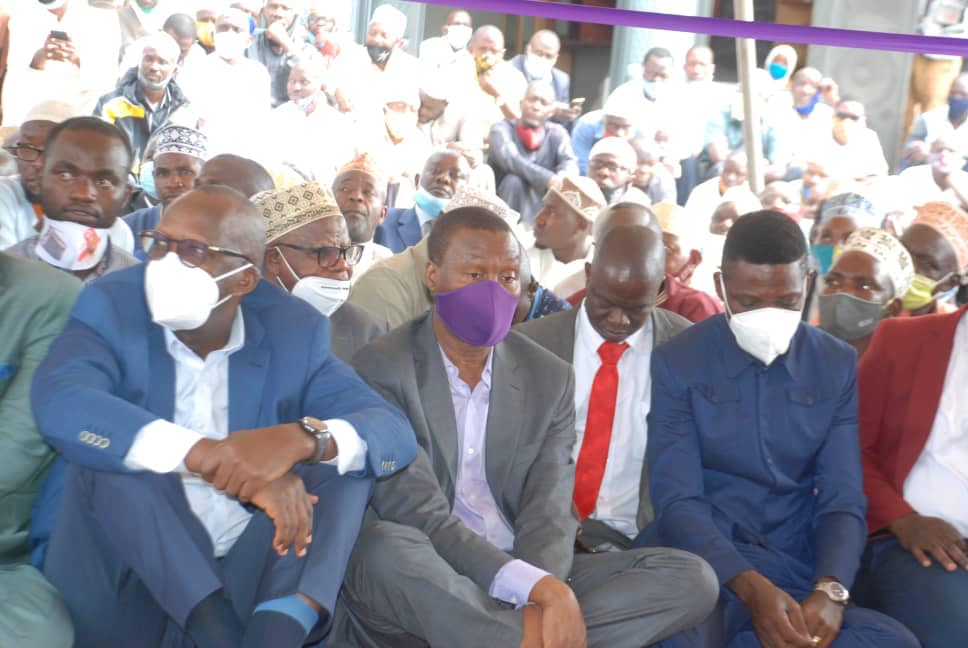 Sheikh Dr. Anas Kaliisa was the founding chairman of the House of Zakat and Waqf Uganda, a non-denominational and not-for-profit organisation.
The organisation was set up to manage and administer Zakat (alms) and Waqf or endowment in accordance with the teaching of the Holy Quran and Hadith for the social wellbeing of Muslims and development of Islam.
Kaliisa, also served as the Secretary of the Eminent Council of Sheikhs of Uganda and Chairman Muslim Jurists Uganda.