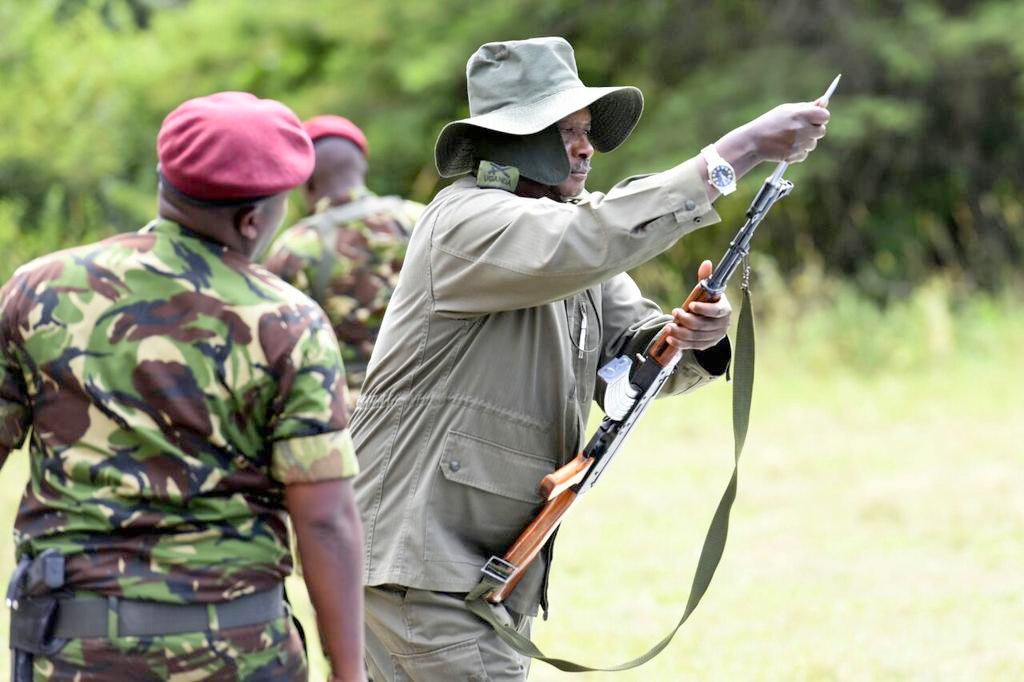 President Yoweri Kaguta Museveni has warned opposition supporters to desist from violence.
Speaking while addressing National Resistance Movement leaders in Kotido district, the Fountain of Honor stated that he will not allow anyone antagonize the countries stability for individual gains.
"Uganda is stable and the National Resistance Movement (NRM) government will not allow those seeking to mess with this stability to get away with it." Museveni said.
He added that opposition supporters must stop attacks on the ruling party supporters.
"Also, for those attacking NRM supporters, you will lose this appetite. You are entering a terrain in which we are experts. Desist." The 5 star bush war general warned.
This comment comes days after opposition National Unity Platform (NUP) Presidential candidate was arrested in Luuka District after police accused him of doing an act that is likely to spread infectious diseases (Covid-19) contrary to section 171 of the Penal Code Act.