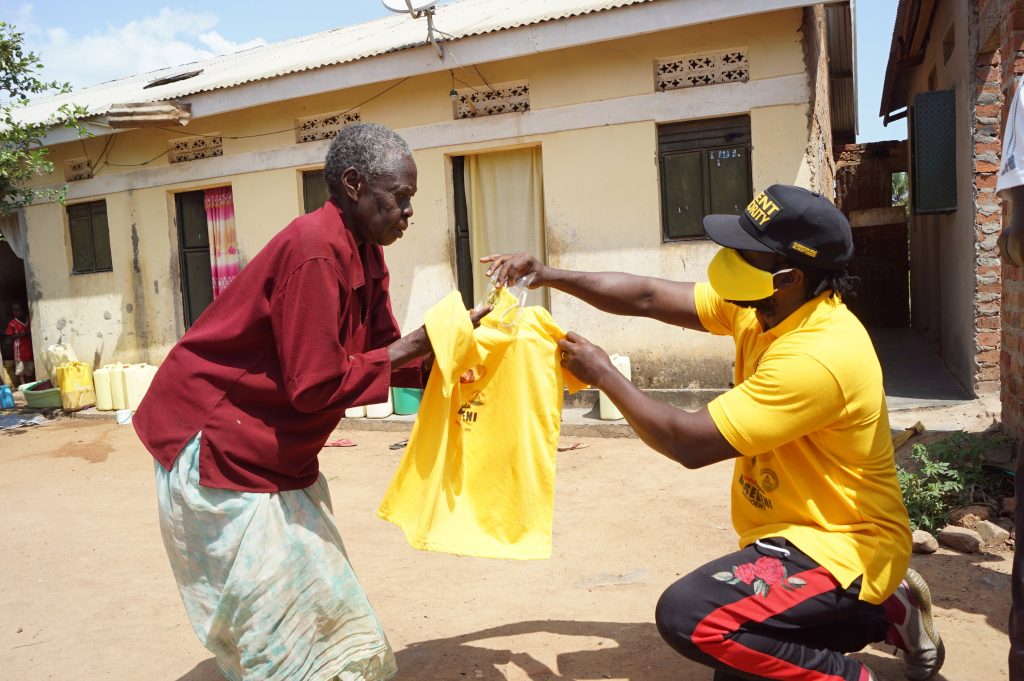 Singer Moses Ssali aka Bebe Cool has left Sorori City dwellers mute following his successful scientific campaigns for National Resistance Movement (NRM) presidential candidate Yoweri Kaguta Museveni.
Bebe Cool meet hundreds of families and left the innocent souls melting with Museveni love as he knelt pleading for votes.
There is no doubt the Wakayima singer is NRM's biggest mobilizer who is not only sailing on the fame gained from the music industry but also gaining credit for remaining steadfast in the support for President Museveni.
On behalf of Museveni, Bebe Cool promised that Peace and Stability, financial inclusion and securing the future of the youth would be prioritized as better detailed in pictures below.