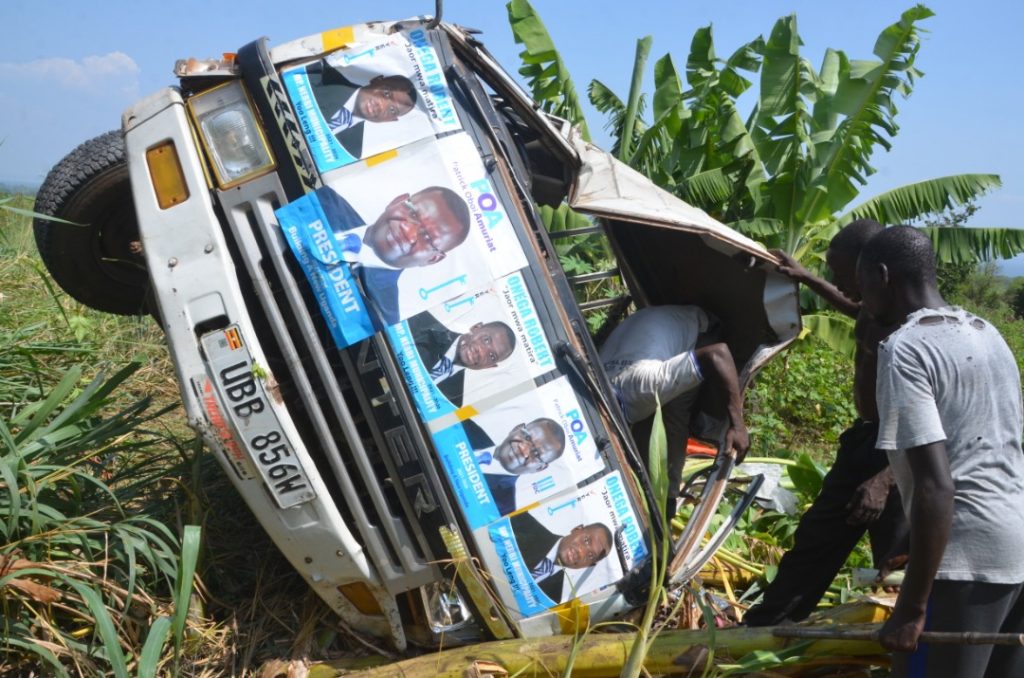 Supporters of the Forum for Democratic Change have been involved in a nasty accident.
It happened this afternoon, in Nebbi district after the Parombo rally involving a Canter vehicle that was on the Presidential Campaign trail of Hon. Eng. Patrick Oboi Amuriat (POA).
According to the Party Deputy Secretary General Harold Kaija, two fatalities have been recorded and 15 people injured.
The deceased include Ms. Zulaika Yasin, 25, a resident of Nebbi Municipality, and Ms. Hellen Picho, an incumbent Nebbi Municipality councilor that was aspiring to retain the same seat.
"Efforts are continuing to be made for the injured to access medical attention. While Patrick Oboi Amuriat is not injured, he has suffered deep shock. The POA TEAM has therefore decided to take a break from the campaign trail to attend to the aftermath of this very sad accident and to take time to recover from the shock." FDC posted on their facebook page.
Heartfelt condolences to the families of the bereaved.

May God grant the deceased mercy and a peaceful rest, strengthen the bereaved families and heal the injured. One Uganda One People