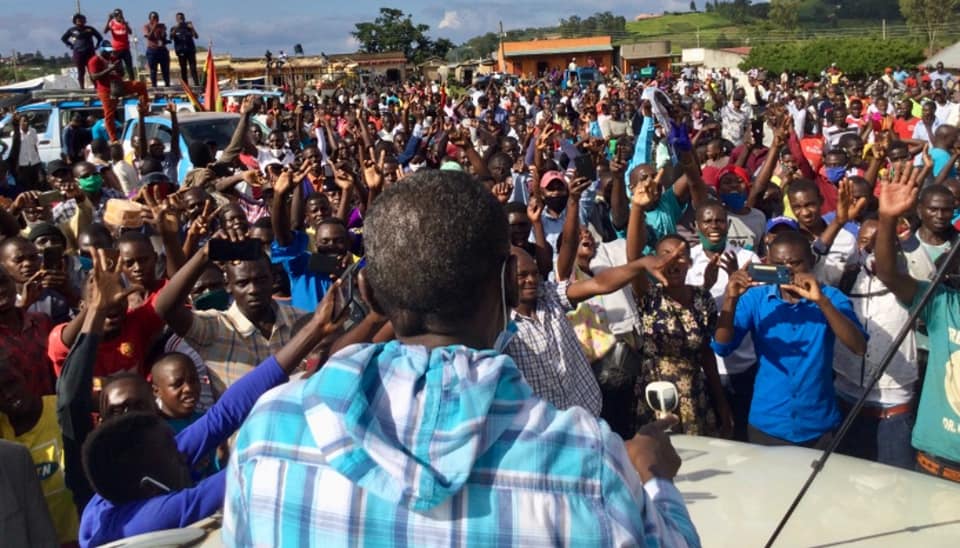 The Forum for Democratic Change (FDC) received a fresh campaign recharge from veteran politician Dr. Kiiza Besigye.
The team dubbed as liberation campaign team today visited Rwashameire Village, Kajara County Ntungamo District to talk to villagers about liberation.
Though Police tried to block the team from using a playground but people over powered Police and they prevailed.
POA and President Kizza Besigye addressed the gathered crowd defiantly saying the struggle is about ending oppression.
POA was given a bunches of matooke from this matooke growing area.