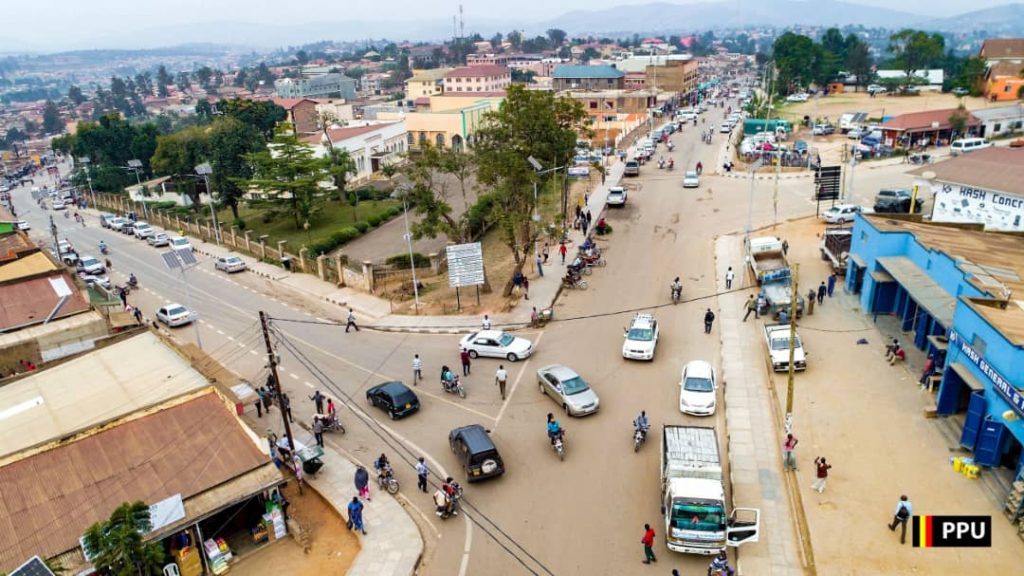 Besides Peace and Security, one of the greatest achievement of the ruling National Resistance Movement (NRM) is infrastructure development.
Mbarara has many roads tarmacked and others undergoing construction and upgrade. Mbarara-Kikagati road is one such road completed in 2011, connecting Mbarara to Kikagati-Isingiro. Currently,the district has a road network of 3,596km of which 507 are district feeder roads and 3,117 are sub-county community access roads.
A total of 139.5km of district feeder roads are in good condition while 365km of district roads are under routine manual (labour-based) maintenance by road gangs. There are 142km are under mechanized routine maintenance.
Within the district is 135km of bitumen roads and 156km of gravel roads maintained by Uganda National Roads Authority (UNRA).
Uganda Support to Municipal Infrastructure Development programme (USMID) has been implemented in two stages. In the first stage, four roads covering a total of 3.494km were constructed in the municipality (now a city). These include Akiiki Nyabongo Road, McAllister Road, Constantino Lobo Road and Bulemba Road. Other works which were done on the roads included surface dressing with asphalt concrete, drainage, walk ways, parking lane, solar street lights, trash cans and side greening.
The second stage covered five roads of Bucunku Road, Mbaguta Road, Bishop Wills Road, Bishop Wills Extension and Makhan Singh Street with a total 2.577 km.