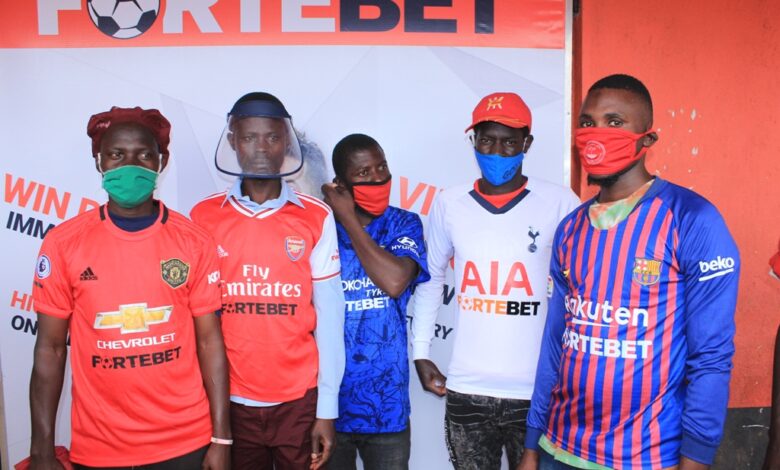 ForteBet, Uganda's leading betting company brought work to a standstill in Mayuge, Iganga, and Magamaga as it showered its clients with lots of priceless gifts.
Customers in the above areas concluded their Christmas break with at least one of the following gifts; Techno phone, European club jerseys, T-shirts, caps, pens, wristbands, and face masks, handed over to them by the company's Media Manager, John Nanyumba.
Fortebet gave back to its clients to appreciate them for having chosen Fortebet, just like it has been doing all along.
"On behalf of the entire Fortebet family, I want to say, thank you for choosing Fortbet in this year. This is the reason we always come back. We have been here before, we are nowhere again. We shall also endlessly come again," said Nanyumba, adding that, "We want to wish you a happy new 2021."