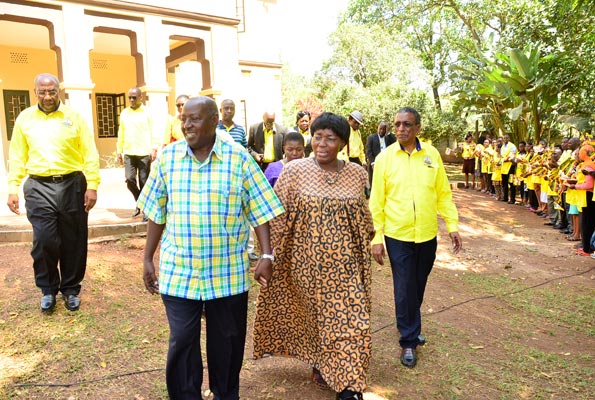 NRM Vice Chairperson and Chairman of the National Disciplinary Committee of the National Resistance Movement, Alhaji Moses Kigongo has cautioned NRM leaders against bickering in public and using wrong fora in race for Speaker.
"Yesterday, the 10th of February 2021, I learnt with dismay the bickering, attacks and abuses on the floor of Parliament to the extent of dragging the Central Executive Committee (CEC) of NRM into the debate…It is my considered opinion that democracy is exercised reasonably while conducting matters of National Importance," reads Alhajj Kigongo's statement released today.
Rule 4 (i) of the NRM code of conduct prohibits a leader or a member of the NRM to use a wrong forum in addressing pertinent issues, Kigongo added.
In the statement, Kigongo calls upon leaders to desist from acts that lower the image of Government.