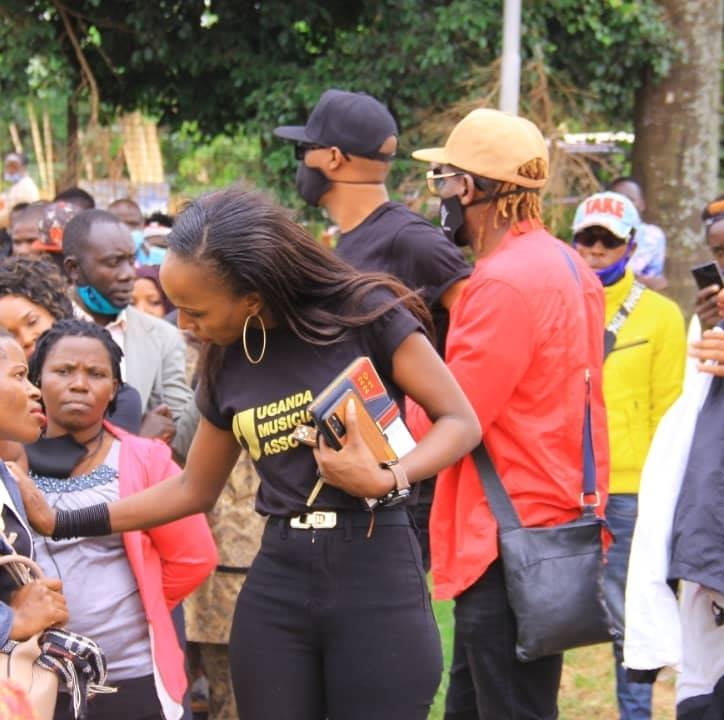 BY INNOCENT KIIZA
Players in the music industry of Kasese have been challenged to stop copy and paste music and focus on creating and promoting their original composition and soundtrack if their songs were to have value at the National level.
The advice was sounded by the General Secretary for Uganda Musicians Association (UMA) Phina Mugerwa on weekend while meeting Kasese local artists at TJ Global Hotel.
Phina observed that most artists in Kasese especially the new breed were focusing on copying Nigerian sound and duplicating it in their local beats in order to sound like Nigerians.
She however said such vice can't take the Music industry of Kasese anywhere before condemning artists and producers behind such production tendencies.She also urged Kasese artists to stop drugs and start looking good before the public if they were to be taken serious