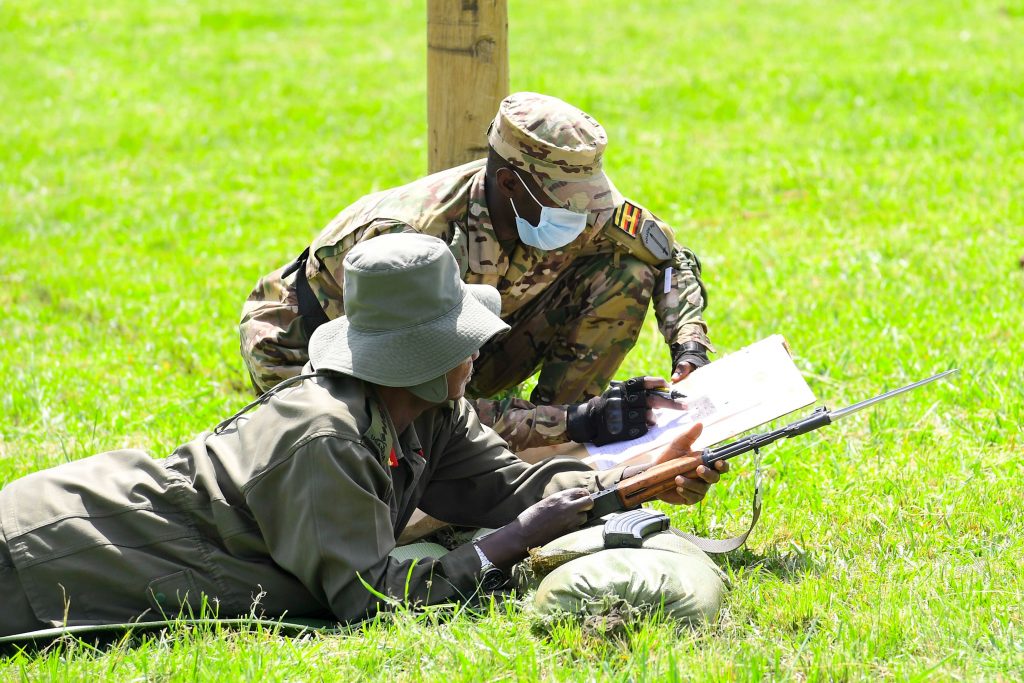 President Yoweri Museveni has taken the newly elected NRM MPs through a shooting range drill as part of the closing day activities for the party's three-week retreat at the National Leadership Institute (NALI) in Kyankwanzi district.
As is the practice at the end of every leaders' retreat, Museveni took the legislators through target shooting drills after showing them the use of each part of the gun as part of demystifying it.
"The exercise helps one to build strength and balance, hand and eye coordination and it also helps build self-esteem, confidence, and keeping alert. It also helps one to have sharp mental skills particularly in timing, physical positioning and control," a statement by the Presidential Press Unit said.
"After his demonstration, the President watched as various MPs tried out the target shooting."
The exercise that took place at the Kyankwanzi shooting range field was overseen by Lt. Col. Godfrey Rwabujumbure Mwesigye the head of training at NALI.
He said the training is important for all Ugandans as part of their patriotic duty, adding that it helps one identify a real gun from a toy and how to protect themselves in case of an attack.

According to Lt. Col. Mwesigye, most MPs apply for licenses to own guns but noted that such training provides basic knowledge on who qualifies to handle a weapon and when to use it.