Suubula.com Sells Fine Spinners' Trendy and Organic Cotton T-shirts @ 19,500
Uganda's fastest growing e-marketplace, Suubula.com, has started selling on its platform organic cotton t-shirts at Ushs 20,000 each.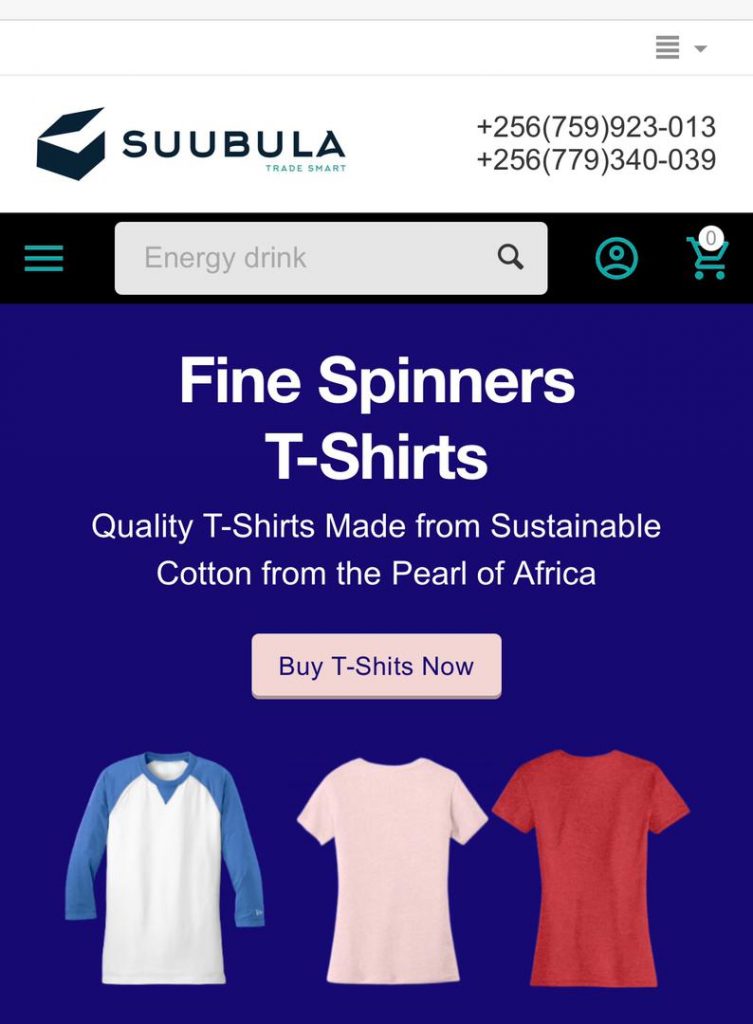 The t-shirts, made by Fine Spinners from Uganda's rain-fed cotton – considered one of the best in the world, hit Suubula.com' online store this Friday morning.

"For the first time, Ugandans can now order for 100% cotton t-shirts from Suubula.com," said Camble Hope – Suubula's MD.

"The brand new t-shirts in our store are usually reserved for export. But Fine Spinners agreed to reduce their price from Shs 35,000 each to UShs 19,500 (inclusive of transport) for the domestic market," he emphasised.

Ugandans will now be able to wear high quality t-shirts for men and women in all sizes sold to markets in Europe and United States.


"These are the t-shirts you will find in glamorous malls in Dubai, London, Amsterdam and New York," said Collins Mulangira, Suubula's chief operations and marketing officer, adding, "We are leaving no one behind."
Mulangira said traders who buy in bulk will get discounts and free delivery.

"If you order for over ten t-shirts, you get discounts. We have a friendly return policy that allows clients to return non-fitting t-shirts in 24 hours. Customers are advised to ascertain the sizes of the t-shirts before making orders to have a good experience," said Mulangira.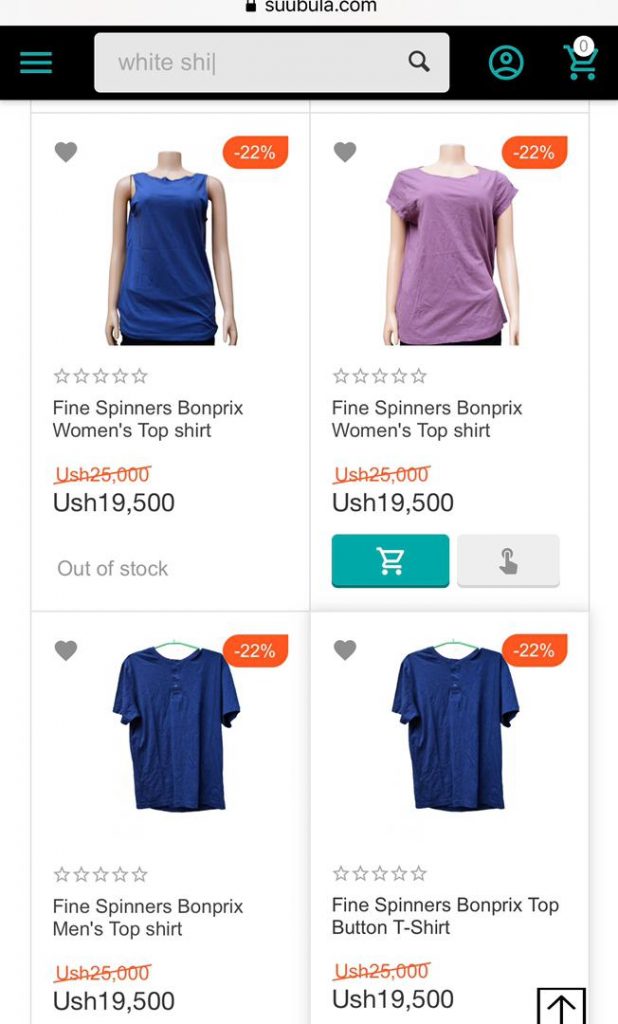 Asked how long it would take Suubula.com to deliver an order anywhere in Kampala, Mulangira responded: "Only two hours."
This comes at a time Suubula.com is running several promos with Coca Cola. The e-marketplace, which enables the public to sell its goods on its platform, also delivers high quality products directly to customers.

Over the last one year, has sold dozens of Coca Cola products in the Wakiso and Kampala.
Suubula's chief technical officer, King Rory, said Suubula.com website was revamped to give customers an enjoyable experience.

"Our clients can now make payments before or after receiving the order with MTN Momo Pay. Confirm your order on Suubula.com by checking your cart of the top right bar. Then Dial 1653#, enter our merchant id code: 149380 and the amount to be paid. Then enter your Pin to complete the payment. Your order will be delivered in two hours in Kampala. For bulk orders outside Kampala metropolitan area, the delivery time is two days," said Rory.

Uganda, the "Pearl of Africa," is traditionally known for its premium quality cotton.
However, most Ugandans are unaware of the availability of high quality cotton t-shirts, resorting to second-hand clothes.