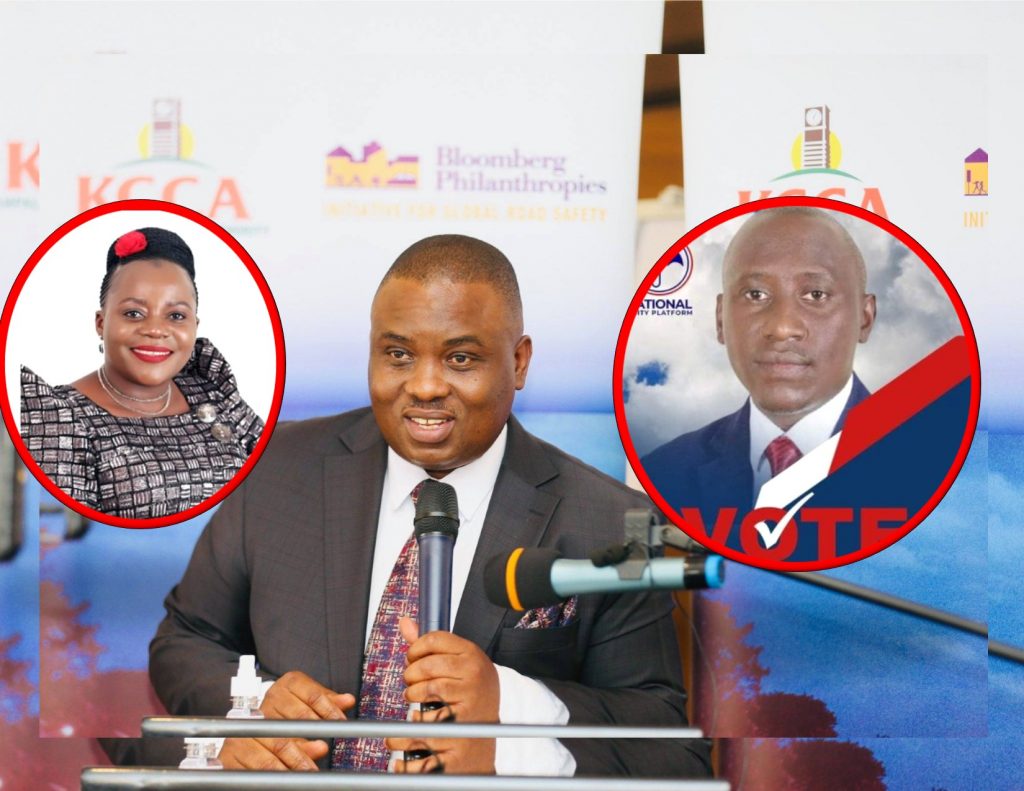 Uganda's Youngest Political Party National Unity Platform (NUP) is experiencing a political resolution abortion ahead to the long awaited KCCA speakership race elections.
The mismatch follows the Friday 28th May election when the party conducted primaries at Kamwokya NUP headquarters. After the exercise and vote counting, immediately the place turned into a battle war field since the darling of many NUP foot soldiers and supporters Kizza Hakim had lost the race to an alleged NRM sponsored Zaharah Luyiirika by only two votes.
Just like the Kadaga and Oulanyah fate, the situation worsened as endorsed Zaharah been rejected by the public both in Kampala and the Diaspora in general for several standing reasons detailed below.
1. Zaharah Luyiirika was a democratic party (DP) die-hard member who came on it's ticket as a councillor at City Hall in 2011!! This drives us to know the exact point where the public has decided to reject this lady!! in 2012 the same woman lead her fellow Councillors to impeach ERIAS LUKWAGO from the post of Lord mayorship and this was successfully done through the alleged sponsorship of the state. Thus causing fear of her potential to spy and maybe destabilize operations at KCCA like it was decade ago.
2. This woman in 2020 last year defected in NUP from DP after seeing the overwhelmed support from the public later she won on NUP ticket as a woman Lord Councillor from Makindye!! Now through the process of NUP Speakership primaries the allegations according to our sources showed that this lady has received bags of money from Amama Mbabazi to splash them to Councillors such that she can be voted -in
Now On Side Of Kizza Hakim

He was the National Chairperson of Nkobazambogo student's association which takes Universities, secondary schools and primary schools in Uganda year 2009 and in remembrance he was the frontliner in command of all youths in Buganda during the KAYUNGA riots when the security had blocked KABAKA from accessing Bugerere.
Hakim just of recent he was chairman of Kyagulanyi's presidential election day task force in Kampala district where he successfully done this job well.
He one of the youthful that championed Bobi Wine's Kyadondo East By-election that made history leading to the formation of People power, currenting operating at the National Unity Platform.
In 2016 Hakim and his comrades petitioned president M7 and parliament for not amending the constitution about the age limit and actually the Judges dismissed the petition! He was jailed as many times as possible during the different struggles.
Its on such grounds that now after seeing the public demand and conflict of interest Many of NUP city hall Lord councilor have told HAKIM to run as an independent NUP leaning candidate such that they can vote for him to come out of NRM schemes of Ms. Zahara .
In NUP Speakership primaries there were five contestants
1. Kizza Hakim -10vote
2. Zaharah Luyiirika -12votes
3. Ssebuufu Johnmary -9votes
4. Keeya Jeremiah Mwanje -4vote
5. Innocent Tegusulwa – 6votes