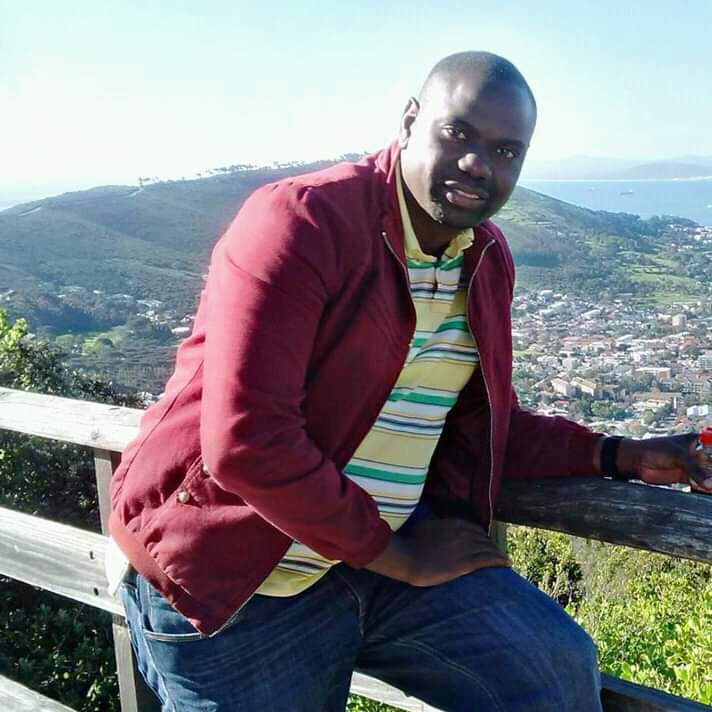 As the bible stipulates that when Jesus Christ and his disciples were busy in prayers, Satan was also active in looking for alternatives to have them tempted. This is the same story with crooks that have wanted to take advantage of the Covid-19 lockdown over yet to known reasons.
From the day government declared that relief for volunarable Ugandans shall be made via mobile money, a number of online scammers have been seen taking Ugandans by storm.
One popular one is the link making rounds on Social Media imploring Ugandans to apply for relief from the office of the Prime Minister.
In regard to cyber threat, the ministry of Gender, Labour and Social Development has cautioned the public against believing and following a link giving false hopes of processing relief within 24 hours.
In the public notice release signed by the ministry's communications officer Frank Mugabi, the link web address of https://supportfund-gov.free-fund.online is a scheme since government is yet to finalize the process of giving out relief.
"The ministry of Gender, Labour and social development under the national multi sectorial Covid task force chaired by the Rt. Hon. Prime minister is finalizing the process of identification of categories of persons that will be considered for government support and will soon advise the public accordingly.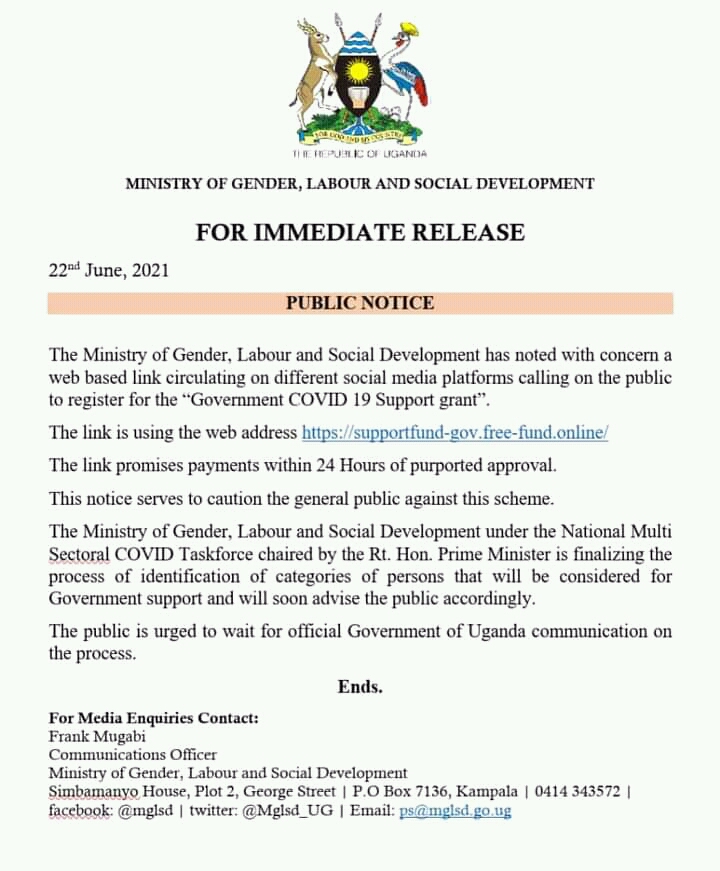 The public is urged to wait for official government of Uganda communication on the process." Read the notice in parts
It should be recalled that on Sunday evening, the Prime Minister Robinah Nabbanja revealed that government will be giving out relief to the needy categories of people in the ongoing lockdown through mobile money services.. She however said that the categories of people to benefit and the amount to be given out would be announced soon after working out the modalities.