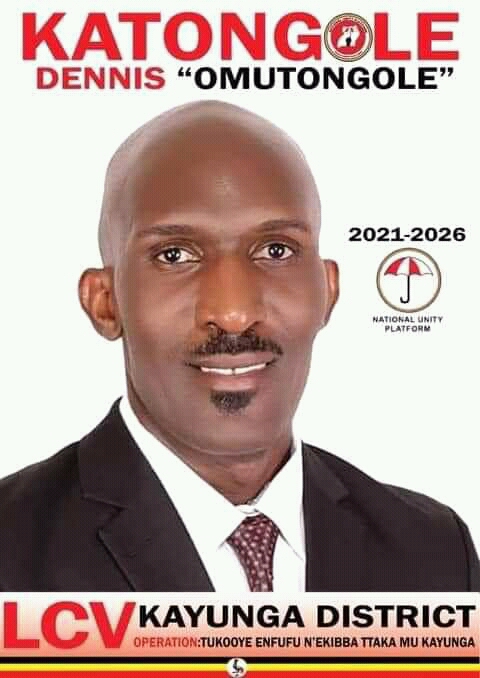 National Unity Platform (NUP) has once denied Media personality Katongole Dennis Omutongole a flag to represent the party in the Kayunga LC V by-elections.
Kayunga is in by-elections following the death of the former Chairman Fefeka Serubogo last month.
Katongole was among the fourteen (14) members who applied for the ticket but unfortunately lost to Harriet Nakafeero.
This is the second time NUP is disappointing the legendary radio presenter.
It shall be noted that Katongole contested for Member of Parliament -MP for Baale County constituency in Kayunga in the Feb 2021 elections but he lost. 
He blamed his loss on NUP leader and singer Robert Kyagulanyi who he accused of persuading him to join the party but later denied him a chance to contest as the party flag bearer.

"Robert Kyagulanyi persuaded me to join the party but he failed to give me a party ticket. We thought he would openly welcome us but he ignored us," he said.