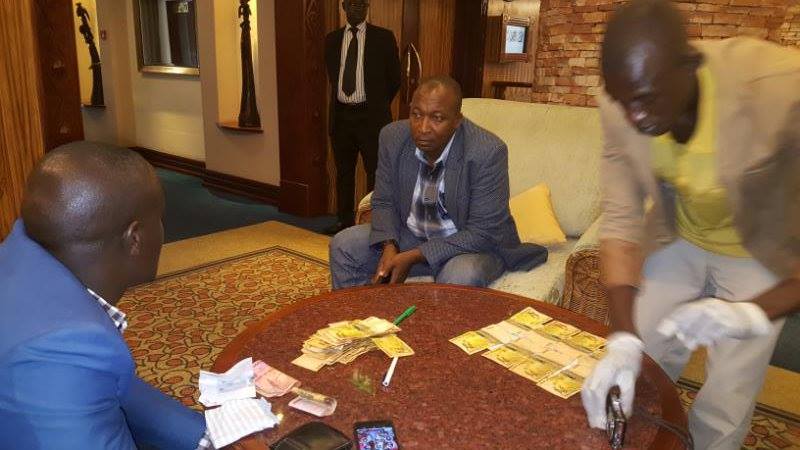 State Minister for Labor, Employment and Industrial relations Herbert  has been arrested for taking UGX30m bribe.
Rukiga County Member of Parliament was arrested while receiving a bribe from Aya Group Officials at Kampala Serena Hotel on Sarturday evening.
The Minister is one of the few culprits who will be used to demonstrate where the NRM famous slogan  "Kisanja hakuna Mchezo" is efficient since it was introduced to fight all forms of criminality among government officials.
Recently, President Yoweri Kaguta Museveni said that government will deal with all corrupt officials.