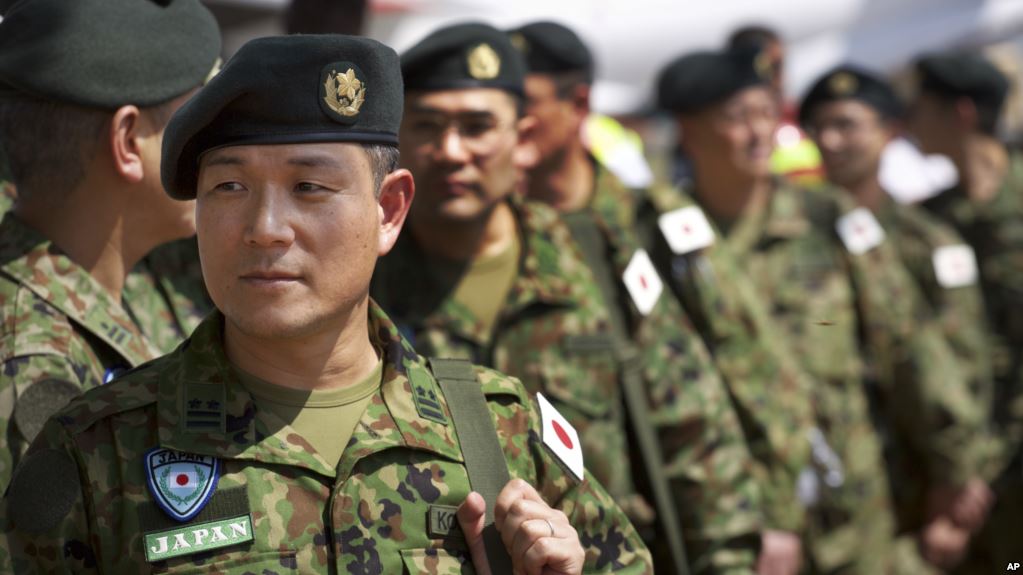 Japan on Monday started withdrawing its troops from the UN Mission in South Sudan (UNMISS) as part of the process to end their five-year participation in the ongoing UN peacekeeping mission in the world's youngest nation.
The first group of troops to head home consists of about 70 personnel of the 350-member GSDF unit that has stayed in South Sudan from around December last year.
All members of the unit are expected to return by the end of May.
The Japanese government announced the pullout of the troops from the UN mission in South Sudan in March, saying the construction of roads and other infrastructure by SDF members in South Sudan produced significant results.
Photo: First batch of Japanese peacekeeping troops with mandate to use force arrives in Juba on 21 November, 2016. (Radio Tamazuj)