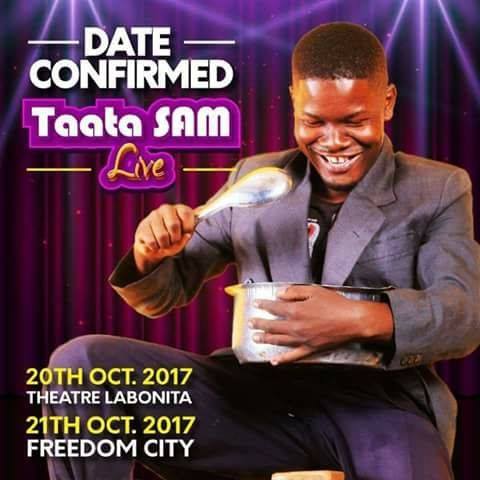 Famous Digida FM presenter and comedian Robert Sunday aka Tata Sam has rushed to the man of God for blessing ahead of his Mega Concert.
The comedian who drives most of his Katusekemu clips and plays around Food, will be launching his extraordinary work on 20th October at Theater Labonita and 21st at Freedom City respectively.
As its always said that with God everything is possible, Tata Sam decided to meet the Canaan Land Senior Pastor Aloysius Bugingo to put an annoying arm that can avert the concert from flopping.
This very year, several Comedians have turned back to God for guidance including Amarula Families Mbuse John aka Kapere, Eddy Kigere among others.