When one talks about Army officers of all time whether active or retired, Brig. Gen Kasirye Gwanga's name will be bound to appear among the first five. His cantankerous nature preceeds him. It's evident and so easy for one to fail how best he/she can describe home because he divulged as a bold, proud, intimidating, loving, Arrogant, loose talker, down to earth, straightforward, brave and cantankerous the list is endless.
The other interesting thing is his personality, he takes pride in the fruits of his agricultural projects, and enjoys spending time with his pet dog.…. the list could go on and on. At the end of the day.
Background
Coming from a peasant family in an Indian dominated, small urban centre in Mubende of a butcher who sold puppies at Shs100 to educate him, Kasirye Gwanga went to Namukoni Primary School (present day Mityana S.S).
His childhood from being a truant pupil who consulted by everybody on anything, hustling with odd jobs to buy knives and put them underneath the belt, points to a man born to be a soldier.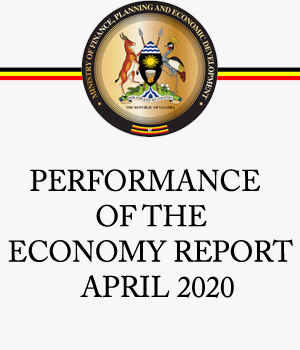 Kasirye says he began fending for himself at five years. 'I taught myself to read before even enrolling at school and that is why I read so much literature!. His hobbies rotated around making catapults to shoot at birds and despite being the dirtiest pupil, he enjoyed putting red pepper in jigger wounds of peers.
Drawing inspiration from an elder brother who got transformed from Kibuli S.S, he joined the same school for his O-Level.
Kasirye in the Army
After Senior Four, he saw joining the army as the only solution to getting rich. He was then recruited by Uganda Army in 1972, which trained him and posted him to Arua in West Nile as a map instructor until 1977.
While there, he recounts his most challenging time as struggling to teach the Nubians map reading, as they could not read contours. One of his most memorable moments when he was in Mbuya is when he slept in a bloody stretcher while his peers feared and went for the cold cement floor.
In 1978, he was promoted to artillery officer and by the time the Tanzania led liberation war ousted Idi Amin, he was a staff Sergeant. He puffs his cigar and takes a sip of liquor as though to rekindle sweet, indelible memories of service under Amin.
"That was a real professional army, we enjoyed being soldiers and had the best welfare!" he tells me, debunking talk of Amin having killed over 350,000 people.
As fate would have it, the liberation forces sent him and his colleagues to Luzira Prison for 897 days as prisoners of war. He got disorganised so much so that he swore never to join the army and resolved to settle down and rehabilitate himself.
"In fact, I had ventured into maize milling business,"he recalls. However, not being the architect of his destiny, his brother was killed for refusing to reveal his whereabouts when Andrew Kayiira invaded the Kabaka's Lubiri reportedly in search of bullets. "I joined the army to avenge my brother's death," he reveals. "The man who killed him is Maj. Ageta, he lives in Tanzania and I am still looking for him." As I try to tell him about forgiveness and forgetting, he reminds me that he never wrote the Bible which talks about an eye for an eye.
Thus, he joined the Uganda Freedom Movement later named Freedom and Democracy Movement of Uganda. This was a rebel outfit (about 650 men) fighting Milton Obote's regime in Mawokota, Mubende, alongside Luweero based National Resistance Army of Yoweri Museveni.
When Obote's government fell, his successor, Tito Okello Lutwa invited all rebel groups for the Nairobi peace talks. In 1985, the Brigadier refused to join the Tito Okello government. Instead, he joined the National Resistance Movement. He retired from the army in May 2005 but later said he couldn"t handle "civilian" life. He was the Mubende district chairperson from 2006 to 2011.