This humble writing is in line with what my brother Baluku not only wrote to be about but also took time and resources to ask me for clarity in a tele-chat.
At the risk of not being misunderstood I tried my part though my part surely was insufficient to address your concerns.
Dear Baluku, I still recall that early morning call vividly in your soft voice. Your usual pleasantries as its part of you cant go unnoticed.
Up to now am still beaten hands down about that questions you put to me. In rather some serious terms you asked me " Brother Randy, is OBR King Mumbere or is King Mumbere OBR?!
You wondered and up to now you must be in wonderland as to whether the two are fused. You went further to put me on the spot as to whether the arrest of King Mumbere came with a ban or cessation of the "institution" structures.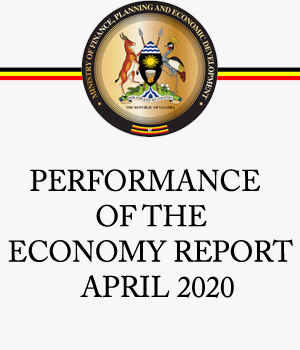 You added as I noticed your voice was getting bitter and impatient in what you called confronting the bitter truth. This arose consciousness and I realised the importance of this early call.
"You realise Robert Tibamwenda continues to gain support and credibility, listen to me(as I tried to interrupt) among several cultural establishments. He has fully attended three official functions by other Kingdoms including that of Ankole being invited as the King of Bakonzo." A seemingly defeated Baluku retorted.
I tried to tell him that this up rise of Mr. Tibamwenda will vanish an assertion that seemingly rubbed my brother the wrong way since the tone vividly became different.
Why do you allow this confusion? Why should you allow this to go on?! Why are you killing our heritage? Why are you soiling our identity? He continued. A defeated Randy gazed in owe.
At this moment in time I demanded to know the capacity in which he was asking me all those questions and what he wanted me to do. He didn't have anything to say.
He rather went ahead to what he called the Tibamwenda situational analysis, look here my brother this man is driving a new car whose sources may not be doubted. He has two well looking and fed guards. What is the source of his zeal?
My only light moment during our conversation was when my brother Baluku referred to one of my writings where I candidly warned against treating Tibamwenda lightly. I had seen an invisible hand everywhere surrounding his moves and no one seemed bothered.
Unfortunately, we ended the chat when you were a let down soul. Additionally his points to ponder were as follows;
1. Why is it proving hard to seek audience and listen to him?
2. Why has it proved hard to issue a statement to caution him?
3. Where are our departments to put to task the powers that be about his conduct?
4. Why aren't we invoking the law to handle him?
5. Or are we again paying a deaf ear to wait for the situation to worsen? Who bewitched us?
At this point Baluku hang up on me and i humbly called back. I told him that I was equally in a dilemma like he was. I told him that I shared his pain and assured him that it was everyone's was concerned.
I would like to thank you my brother. Now that me and you couldn't do anything we hope if these issues are sought worthwhile something tangible will be done.
At the slightest risk of being misunderstood, just remember that the Dream Team comes in and for Peace.
The Dream Team
Keeping the Hope Alive
The Eagle Eye
The Voice from the Peak.