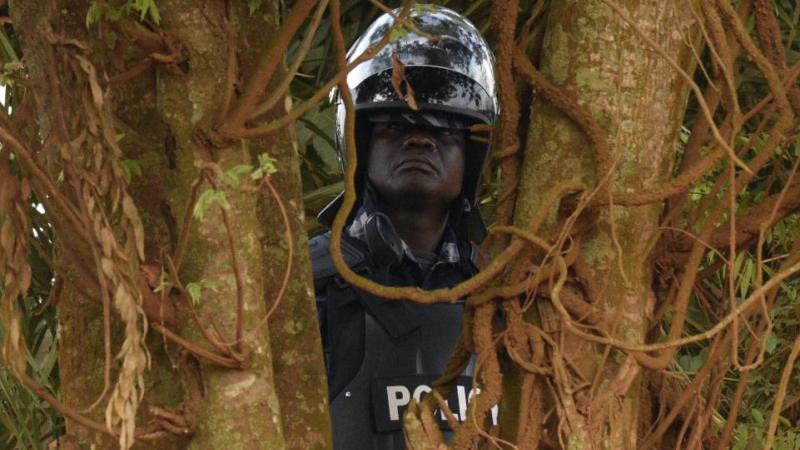 The Uganda police force has over powered Bulenga residents who has staged a gang blocking the arrest of their darling officer ASP Muhammad Kirumira.
This was after Kirumira cried out help thinking that the men who had launched attempts to break his gate were thugs who had come to hurt or else kill him.
According to Kirumira, the officer who had claiming to arrest him at first had no uniforms, lacked an arrest warrant and even were not with a senior officer or a local leader.
Kirumira added that he does not fear being arrested but will not allow to be taken by people who are not legitimate since they can endanger his life.
The rift between Afande Kirumira and the police force started in January when his seniors expelled him from the force over claims of abuse of office.

According to the police tribunal, Kirumira is being charged with six counts; torture, unlawful arrests, corruption, bribery, extortion and excessive use of authority.
The counts were read to him by the police prosecutor, SSP Catherine Kusemererwa for offences he allegedly committed when he was in-charge of Nansana Police Station and Old Kampala as division police commander in 2013 and 2014 respectively.
However, Kirumira who had become a darling cop for his ruthless hunt for criminals in Kampala had questioned the manner in which he has charged for the same old counts that where levied on him since 2010.
Kirumira thinks that there is something 'fishy' in these fresh charges questioning further why he is being charged now. He also questions why he is not taken to criminal court, but rather a disciplinary court.