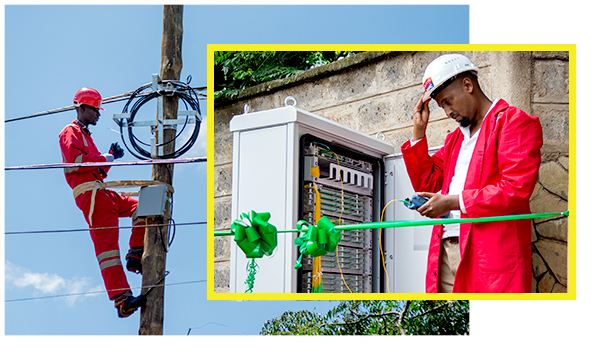 NITA-Uganda has dismissed claims related to wrongly procuring foreign firms like Solution Telmec a Kenyan company to manage the Internet Backbone Infrastructure Project.
This follows comments by whistleblowers putting NITA-U on spot and revealing to president Museveni that NITA-U officials signed with an unfavorable internet provision contract with Solution Telmec, a Kenyan company.
In this information, the president was informed that for every Mbps of Internet delivered to any government agency through a cable owned by government through NITA-U, Soliton charges NITA-U $200 (Shs725, 400) as transport charges.
However according to Stephen Karenga the communications manager of NITA-U says this was wrong information aimed to demonize and undermine the leadership of the institution.
Kirenga adds that NITA-U continues to operate as per the NITA Act 2009 where Soliton Telmec serves as a third party since the authority still controls all forms of regulation of the National Backbone Infrastructure (NBI).

"NITA-U outsourced the management of the NBI to a managed services provider, Soliton Telmec, to manage the day to day operations to ensure that we provide a reliable and consistently 'on' service to our customers, Ministries, Departments and Local Governments," said Kirenga.
Though there claims of information citing that the institution spends a lot of money on the service providers, Kirenga notes that the contractor's scope of work goes beyond maintenance thereby making the budge worth the expenditure.
"The day to day operations include maintenance of all NBI equipment at MDA sites and transmission sites across the country i.e. Network equipment, Generators, air conditioners, CCTV, UPS, Inverters etc," said Kirenga.
The contractor is required to maintain over 2,400kms of fibre, pay electricity bill for transmission sites and the main distribution center, make payments of fuel for generators and meet costs of health insurance and salary of staff.
Soliton also foots the bill of insurance of the Infrastructure; maintains vehicles and fibre network and all NBI equipment; and also run a network operating centre and help desk.
Uganda government did not seek to manage the network hence securing a service provider.
Kirenga says globally, the Managed Services model is the best practice and allows for institutions to benefit from shared value by having a Network partner take over the management and enhancement of highly evolved network process capabilities which leads to significant enhancement in the delivery of a superior Customer Experience.