To be exact, it is now one year and three month since joint security forces of the Uganda People' Defense Force (UPDF) and Uganda Police Force (UPF) attacked the Rwenzururu Palace in Kasese leading to the death of over 100 people and the subsequent arrest of the Omusinga Charles Wesley Mumbere who is up to date still under house arrest in Muyenga.
The raid was commanded by the second (2nd) infantry Division UPDF Commander, Brigadier Peter Elwelu in conjunction with the Assistant Inspector General of Police (AIGP), Asuman Mugyenyi under the overall orders of their commander-in-chief Gen Yoweri Museveni. It all started when Rwenzururu royal guards attacked patrolling security forces, killing 14 police officers and 41 militants, prompting the security forces to return fire with fire.
Several months after the storm has settled, sources have revealed that there was an ongoing clandestine reunification ploy by the Kasese militia to rescue their King Mumbere.
It has emerged that whereas security forces dispersed and disbanded the militia group, the surviving royal guards have since then abandoned their homes and taken refuge in the Rwenzori Mountains where they have been coordinating activities towards rescuing their King through a well-organized network.
Apparently, Kasese people are frustrated that since the attacks at the royal palace, there has been no investigation report from the arms of government.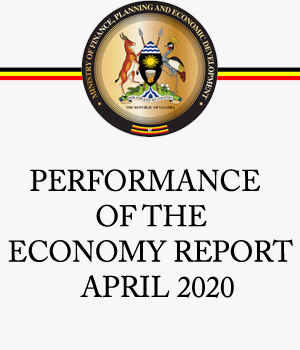 Insiders have revealed that ever since government received intelligence that a few rowdy royal guards are plotting to storm Kampala and rescue their King, negotiation meetings have been intensified with several mediators being brought on board. The negotiation meetings that are aimed at reconciling the central government and people of Kasese is reportedly being spearheaded by Deputy Chief of Defense Forces (CDF) Lt Gen Wilson Mbadi and a team of loyalists from the Omusinga.
In January this year, President Museveni visited Kasese where he presided over a fundraising ceremony for the completion of a multi-billion Better Living Centre project by the Seventh Day Adventists Rwenzori Field Church. In his reconciliation message, Museveni urged Kasese people to desist from fueling ethnic hatred and tribal bickering.
Barely a month later, Museveni donated sh200m and 10 motorcycles to widows and orphans of the November 2016 clashes in Kasese district.
The money was handed over to various savings and credit corporative associations, including the one for the Rwenzururu Kingdom's Royal Guards' widows and orphans. Other beneficiaries included market women and bodaboda riders' SACCOs.
The money was handed over by Bukedea District Woman MP Anita Among who was in the company of Ajuri County MP Dennis Obua; Usuk County MP Peter Ogwang, Mbarara Municipality MP Michael Tusiime and Kasese Municipality MP Robert Centenary.
Last year, parliament ordered the parliamentary committee on Defence and Internal Affairs to investigate the March and November, 2017 clashes in Rwenzori region. However, by January this year, the committee had not even drafted the long awaited report.
During a recent parliamentary sitting, committee vice chairperson Kezekia Mbogo (Budaka County) lied to parliament that the report was ready for presentation and debate. However, when the item was included on the Order Paper, it later on emerged that not even the draft of the report was ready. The committee is chaired by Judith Nabakooba (Mityana Woman MP).