Sugarcane outgrowers from districts in Northern Uganda have petitioned Speaker Rebecca Kadaga over the delay to open Atiak Sugar factory.
The outgrowers attached to Atiak factory say that they are stranded with thousands of acres of sugarcane with no market after government failed to facilitate the privately owned factory to kick off. Atiak Sugar factory located in Amuru district is owned by tycoon Amina Hersi under her company- Horyal Investment Holding Company Limited.
Led by Kilak North MP Anthony Akol, the sugarcane outgrowers from the districts of Amuru, Gulu, Adjumani and Lamwo on Wednesday expressed dissatisfaction with government's delay to fund Atiak sugar factory, thus delaying operations despite farmers' unyielding efforts to grow sugarcane.
"The Minister of Finance, Planning and Economic Development addressed us in Atiak on July 21st 2017 when he explained government's decision to restart the factory [Atiak] that would be ready in 2018 and fund us to be outgrowers for the factory. It is on this premise and the assurance by the government that we the people of Acholi and Adjumani and in good spirit gave their own land to Horyal Investment Holding Company Limited (Atiak Sugar) for the establishment of a sugar plantation that would be bought by the sugar Mill," the petition reads.
In July 2017, government committed to pay off Shs49bn debts of businesswoman Amina to enable her complete the construction her factory in Amuru.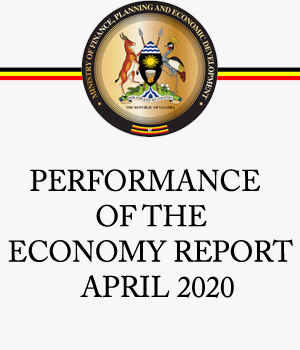 The outgrowers said that whereas government has committed and undertaken to equally develop the entire country and move into a modern economy, they (people of Northern Uganda) have been left behind and the delays to open Atiak factory is a case in point.
"Following this project, many people were encouraged and attracted to join the sugar cane growing to supply the factory. Over 14000 acres has already been bush cleared for outgrowers of which 4323 acres have been planted with sugar canes and over 3900 acres are already 9month old," the report presented by Akol reads.
It adds, "Having shifted from food crops production and invested heavily in sugar cane growing, the outgrowers are worried that the factory will not take off in time to fully absorb and utilize the over 4000 acres of sugar planted."
Speaker Kadaga vowed to follow up the matter with the Finance ministry to ensure that funds are released to facilitate the opening of Atiak Sugar factory.
"We are now working on sustainable development goals where no one must be left behind. I am aware about the project and I am surprised that money is not available because I called the minister of Finance and told him to release the money. So I am going to call the minister again including the governor, Bank of Uganda to ensure that this factory opens in due course," Kadaga said.